Drone on demand: Medical aid to be dropped into Rwanda after SMS order (VIDEO)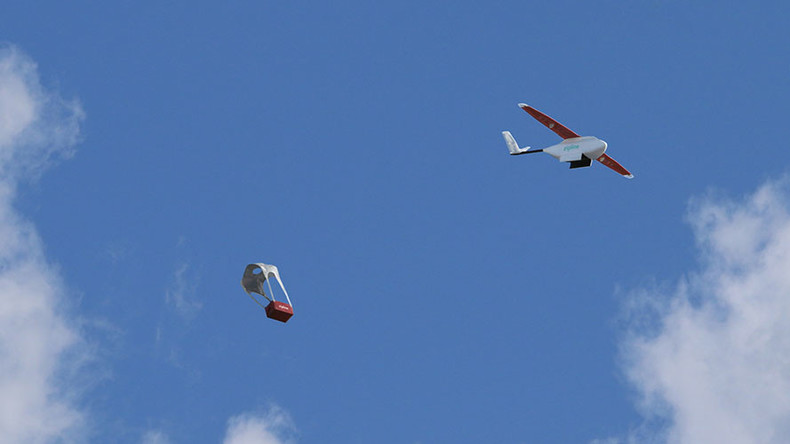 A fleet of unmanned delivery drones will soon parachute medical aid into Rwanda, as part of an agreement with a US start-up company to launch a robotic flight network.
Drones capable of reaching speeds of 100kph (63mph) look set to deliver vital vaccines, medicine and blood to at least 20 medical centers in a new tech delivery development for the African nation.
San Francisco-based firm Zipline will provide the robot airplanes, claiming the drones can be launched within minutes and service "a population of millions".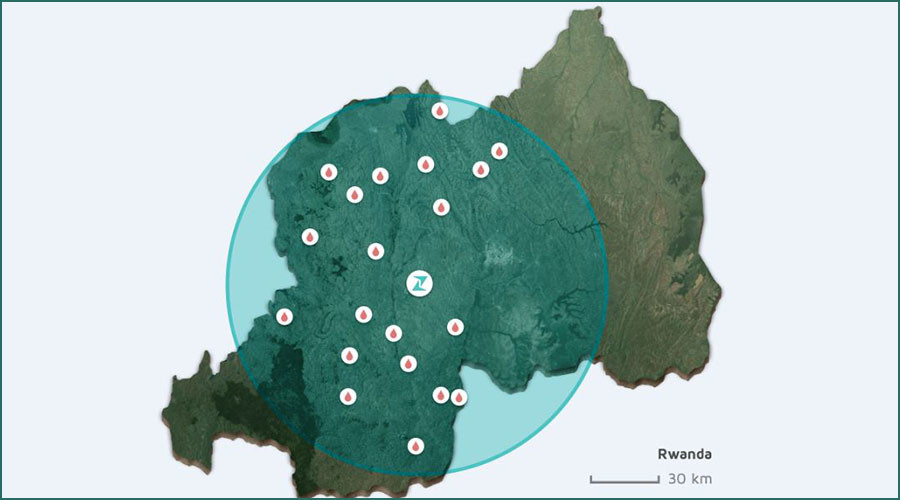 The aid drops can be ordered by a simple text message, with the products then "dropped off, landing gently and accurately at the health facility in an open area," according to the company.
Powered by electricity and fitted with GPS, the small planes are designed to travel distances of around 120km (75 miles), reports AP.
Taking flight in July, the unmanned aircraft project aims to streamline the transport of medical aid, which until now had to contend with the country's difficult terrain.
Video of the lightweight craft in action shows it shooting across an open field, parachuting a small package down to earth from its undercarriage.
The aid drone agreement reached earlier this year with the Rwandan government could signal the onset of similar drone deals around the world.
The initiative falls under the Smart Rwanda Master Plan 2020 to boost the nation's technology infrastructure.
"We believe that using cutting edge technology to allow supply chains to operate independently of existing infrastructure represents a huge opportunity for our country," Minister for Youth Philbert Nsengima said at the drone announcement in February.