'Simpsons' actor Harry Shearer turns tables on Ted Cruz, auditions for 'snivelling hero' (VIDEO)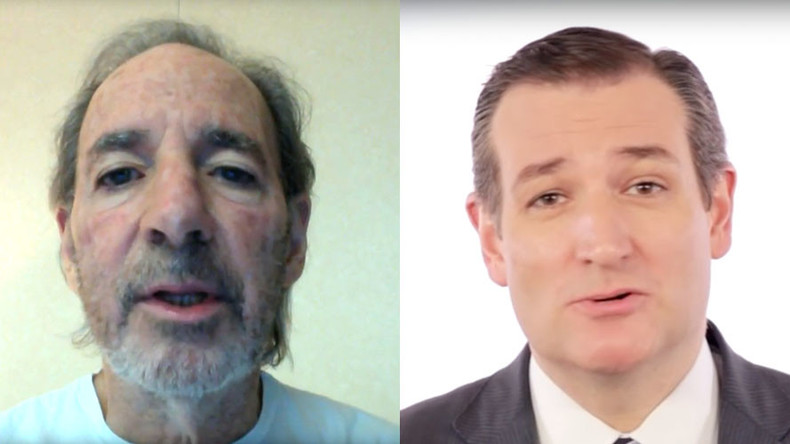 The voice of Mr Burns, Ned Flanders and a host of other Simpsons characters has taken revenge on Ted Cruz for an awful audition video by recording a clip of him imitating the Republican nominee hopeful.
Harry Shearer has shared his apparent response to a video Cruz made auditioning to replace Shearer on The Simpsons.
At the end of June, Cruz uploaded a video stating his ambition to get a part in The Simpsons, "now that Harry Shearer is retiring".
He gave impressions of some of the show's best loved characters including, Mr Burns, Ned Flanders, Lisa and Homer.
READ MORE: Mexican builder raises his flag above Trump Tower Vancouver (PHOTO)
Cruz also referenced the episode where aliens, Kang and Kodos run for president and empathized with them, saying "it's really tough".
The cringeworthy video, produced by BuzzFeed ends with Cruz revealing he's been told many times he has "a face for radio and a face for animation".
Shearer, among many others, promptly voiced his criticism of the GOP presidential candidate's attempt at imitation.
Cruz posted a tweet after it was announced Shearer would be returning to the show saying his video must have given Shearer a change of heart.
Although Cruz's 'audition tape' was released more than nine months ago, it's obviously not something Shearer has forgotten.
He begins the clip by explaining he is auditioning for the role of Cruz due to Cruz's stumbles and struggles in the Republican presidential primary race.
He uses the word snivel in a number of forms as he impersonates Cruz.
"When Donald Trump attacked my wife Heidi he proved himself to be a snivelling coward, I think I can say without undue modesty that during my 20-plus-year career defending and protecting the constitutional liberties of all Americans I have proven myself to be a the very least a snivelling hero."
"There comes a time in the lives of all great nations when the choice comes down to the better of two snifflers," he continues.