Lawnmower explodes during crazy backyard 'art' experiment (VIDEO)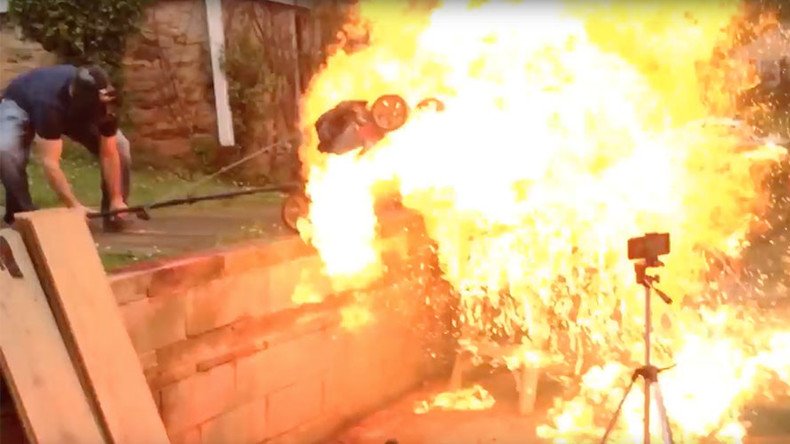 Tossing paint cans at a lawnmower is a terrible way to create abstract expressionist art, but definitely great for turning an easel into a blazing inferno - if that's what you're into.
'Uncle Rob', an adult man dedicated to carrying out ridiculous experiments online, almost caused himself serious harm when the lawnmower he was throwing cans of spray paint into suddenly exploded.
Jackson Pollock's estate can rest easy, as the prankster and his Darth Vader-masked companion create nothing but a backyard mess.
The pair were lucky not become melted pieces of abstract art themselves, with footage of the incident showing a petrol lawnmower erupting into a ball of flames.
At first their bid to create 'lawnmower art' appears to be working somewhat, with black and orange paint splattering a nearby easel.
However, as the fourth aerosol can hits the machine's blades it creates a massive fireball.
The two men can then be seen to run for cover, narrowly avoiding being burned to a crisp as their 'can art' experiment backfires.
You can share this story on social media: