Plane crashes into sea near Tel Aviv beach, 2 injured (VIDEOS, PHOTOS)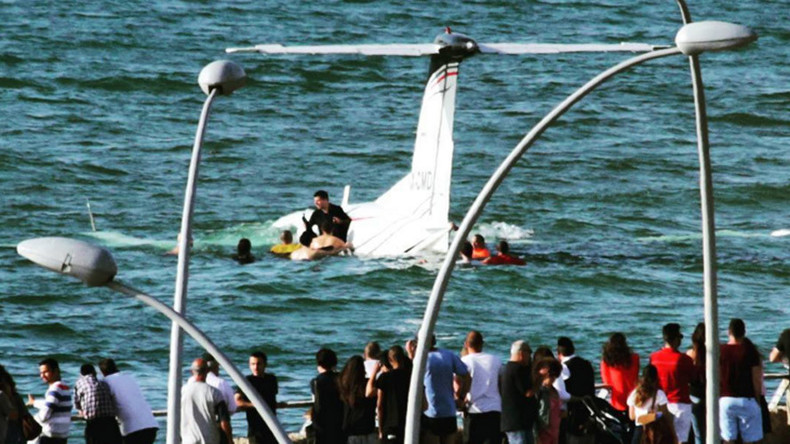 A small aircraft trying to make an emergency landing seemed to forget that it wasn't a floatplane and landed in the Mediterranean Sea near Metzizim Beach in the Israeli city of Tel Aviv.
The pilot reportedly radioed a mayday to nearby Sde Dov Airport so it could land there, but somehow lost control of the plane and crashed into the water.
Video footage of the incident, which occurred on Sunday afternoon, shows the small plane slowly sinking in the water after the crash, which probably wouldn't have happened if it crashed in the buoyant Dead Sea.
Two people on board the plane, a 57- and 47-year-old described as fully conscious, were rescued by witness who swam out, according to Israel National News.
A police rescue boat then arrived at the scene and took them to Tel Aviv Sourasky Medical Center for minor injuries.
Two bystanders were treated at the scene with minor shoulder injuries sustained during the rescue.
READ MORE: Plane crashes into car on California highway, kills roller derby 'starlette' (VIDEOS, PHOTOS)
You can share this story on social media: