Train crashes into tourist bus in Thailand, killing 3 (VIDEO)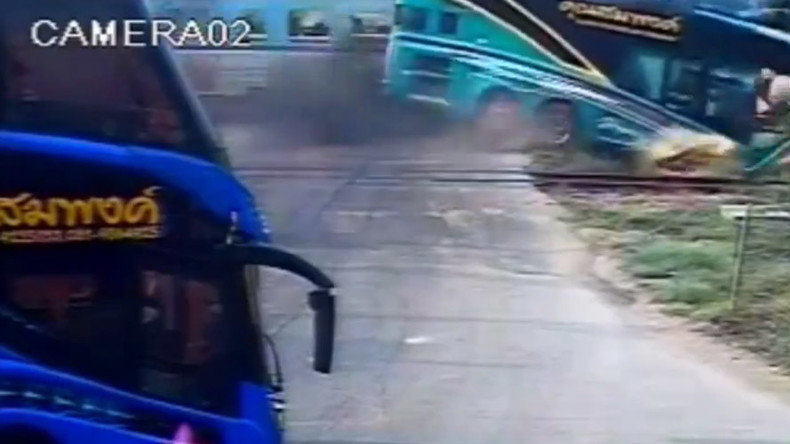 A tourist bus hit by a train in Nakhon Pathom in Thailand Sunday, leaving 30 injured and three people dead.
The impact occurred as the double-decker bus was slowly crossing the tracks and a speeding train crashed into it, causing the bus to spin out of control.
The video shows the impact from two separate camera angles, revealing the intensity of the crash.
The bus was taking a group of workers from a factory west of Bangkok to the island of Koh Samui for a holiday, according to a local police officer. The three dead were Thai nationals.
Road accidents are common in Thailand.
A study by University of Michigan ranked Thailand's roads as the second most dangerous in the world.
University of Michigan's Transport Research Institute - Namibia has the world's most dangerous roads, followed by Thailand & Mongolia

— JR (@AlwaysBoleh) February 25, 2014