Bikini brawl: 3 women arrested following riverside bullying assault (VIDEO)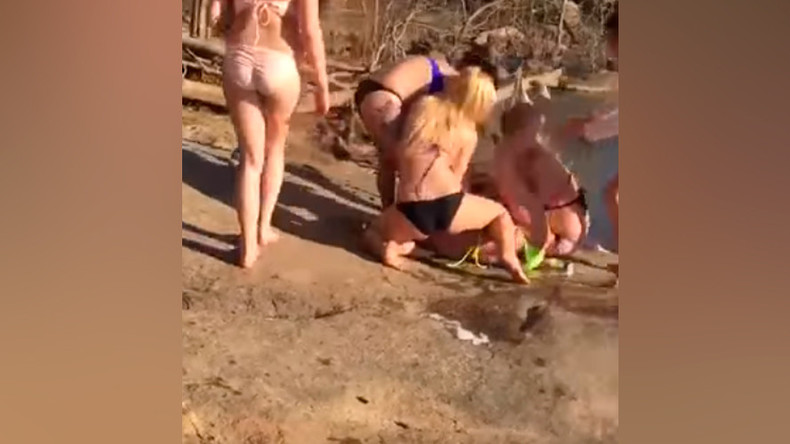 Disturbing video footage emerged online of three bikini-clad women assaulting another young woman by a riverside in South Carolina. The suspects have now been detained and charged with assault and battery by a mob.
The young women, 18-year-old Arlinda Craft, 19-year-old Anns Leigh Hill and 20-year-old Megan, can be seen attacking the unnamed victim in the shocking video, which took place by the Saluda River in mid March.
The women are seen repeatedly punching the woman and pulling her hair as she lies on the ground, leaving her with a concussion and a broken nose.
It's understood the women had been bullying the victim since they were in 10th grade in high school, according to The State newspaper.
The incident was witnessed by around thirty onlookers, none of whom intervened, and resulted in the three suspects being charged on Monday with second degree assault and battery by a mob, although all three have now reportedly been released on bail.
Only in January, Craft pleaded guilty to third degree assault after beating up a girl at her house because the victim in that case had "liked" a photo of Craft's boyfriend on a social media site, reported The State.
Craft's rap sheet also includes charges relating to possession of cocaine and LSD while Williams and Hill have both previously been charged with drunk driving with the latter also charged with drug possession.