Big ash cloud hits 15,000ft after Sakurajima volcano eruption (PHOTOS)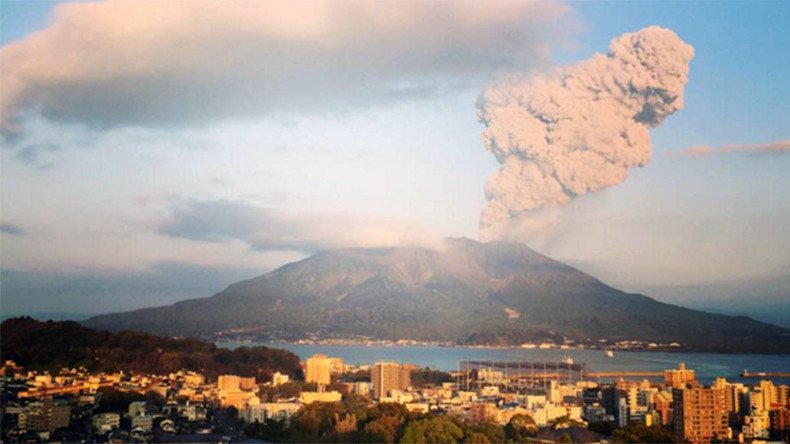 Sakurajima volcano erupted in southern Japan Friday morning, causing its highest ash cloud in almost a year.
After a busy March of mini-eruptions, the plume soared higher than it's been since May 2015, providing brilliant images for lucky onlookers who weren't downwind of the belching mountain.
Sakurajima overlooks the seaside city of Kagoshima on Japan's Kyushu Island. It's regularly monitored due its close proximity with the Sendai nuclear plant, which is 50km (30 miles) away.
Some Twitter users were alarmed by what they saw.
Residents in surrounding areas were evacuated in August 2015 after the warnings for the volcano reached the second highest level, although Friday's blast beat August levels.
READ MORE: Japan's Sakurajima volcano erupts some 50km from nuclear plant - Met Agency (VIDEO)
The Minamidake crater in the volcano's old summit vent is the one making all this noise, as opposed to Showa, which has caused most eruptions since 2006.
Sakurajima's most powerful eruption occurred in 1914 with lava flows filling the space between the island and mainland, turning it into a peninsula.
You can share this story on social media: