Red Arrow pilot shares dizzying cockpit view of head-spinning Twister stunt (PHOTOS, VIDEO)
Published time: 31 Mar, 2016 15:25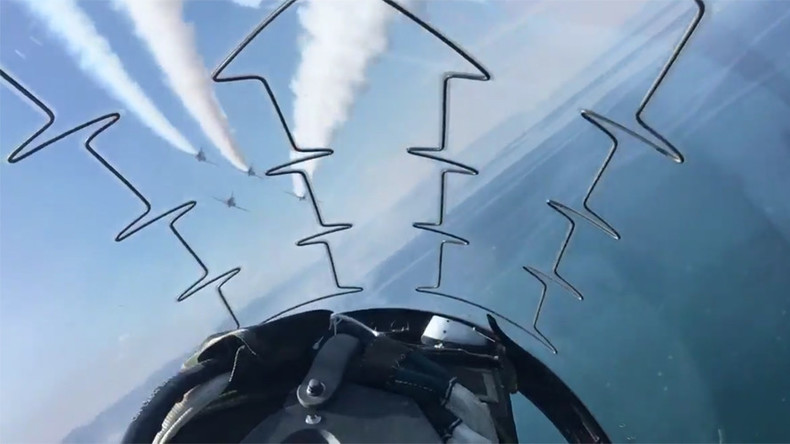 A Red Arrow pilot has shared an awe-inspiring video of his view from the cockpit as his colleague performs an incredible high speed 'Twister' stunt, whirling across the sky.
The vertigo-inducing footage shows the jet spiralling in circles while four other Red Arrow jets blast by.
It was captured by RAF Red Arrow supervisor Mike Ling - or 'Red 10' - as the aerial acrobatic team, usually based in Scampton, trained recently in Greece.
The pilot performing the famous acrobatic maneuver is team member 'Red 4', Mike Bowden.
Ling has been capturing some breathtaking photos as his team take part in annual overseas training sessions called 'Exercise Springhawk' at a Hellenic Air Force base in Tanagra, southern Greece.
The team set off on March 17 for five weeks of overseas training under Exercise Springhawk, performing an incredible flypast over Albania along the way.