Chaos as stand holding more than 100 graduates collapses in front of horrified parents (VIDEO)
Published time: 30 Mar, 2016 12:38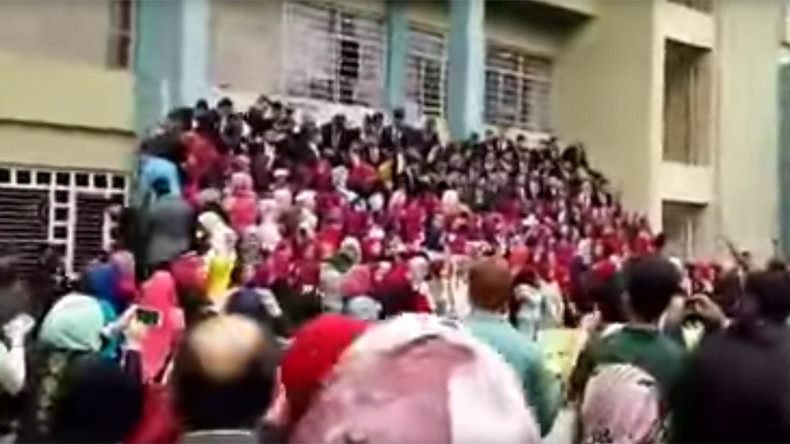 Alarmed parents and friends captured the moment a shaky stand holding more than 100 graduates from Baghdad's College of Pharmacy collapsed during a post-ceremony photo session.
A state of panic erupted as bystanders watched on, fearing their loved ones would be crushed under the weight of their fellow classmates on Saturday.
A number of graduates were badly injured in the sudden collapse but none were killed, according to local news website Sayidaty.net.
READ MORE: Blood flows at Indian wedding as misfired celebratory rifle shot kills groom's father (GRAPHIC)
Several recordings from the scene shared online show members of the audience rushing to help the students, while other relatives and friends standby looking shocked.