Enraged bride attacks husband with bouquet after jumping out of wedding car (VIDEO)
Published time: 28 Mar, 2016 17:25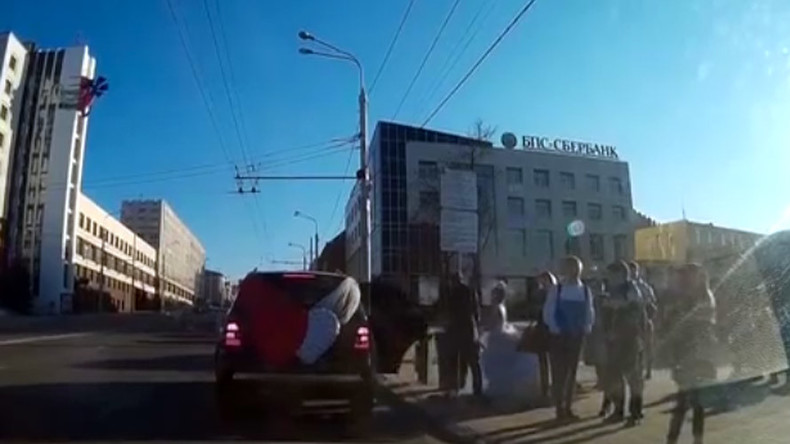 A bride apparently regretted her "til death do us part" vow shortly after she and her husband tied the knot, emerging from their wedding car to attack him with her bouquet.
The incredible incident, which happened in Vitebsk, Belarus, was captured on dashcam video by the car driving behind it.
The footage shows the wedding car pulling up at a bus stop, with the bride and groom getting out as she goes on to attack him with her wedding flowers.
Initially, the man attempts to draw the bride back into the vehicle, but another woman runs over to them and joins in, hitting the man furiously with her handbag.
The groom eventually escapes back into the car after a struggle to break away from the two women while they remain on the street.
The men watching the showdown from the safety of the car behind can be heard commenting on the street fight and are clearly amused by the scene.
A similar incident was caught on camera in Russia last month when a new bride got out of the wedding car to attack her husband - her weapon of choice was once again, conveniently, the wedding bouquet.