#HappyBirthdayTwitter: 10 most epic tweets in 10 years
Published time: 21 Mar, 2016 03:54
Edited time: 21 Mar, 2016 12:27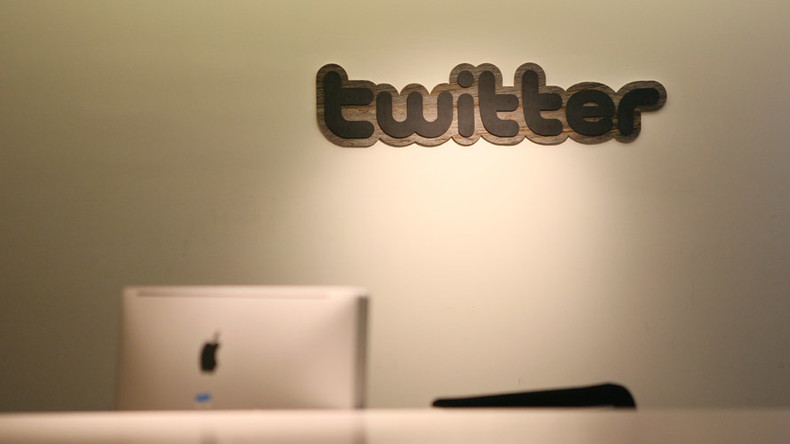 Twitter is celebrating its 10-year anniversary, and to join in with the global glee, RT has pulled together a list of those 140-digit-max posts that have in one way or another defined this lifetime of a decade.
1. The first tweet ever
It's just five words, yet it's groundbreaking. Here's the first tweet posted back in 2006 by the network's co-founder Jack Dorsey.
2. The tweet that crashed Twitter
How many people does it take to break the Internet? In June 2009 it became clear that the answer is just one – if that one is Michael Jackson. No, Twitter was not the first to break the news of the singer's death, but the news almost broke Twitter – it was the first time the site was down, with up to 5000 messages of condolence posted every minute.
3. The live-tweeting of the Bin Laden operation
Sohaib Athar, an IT consultant from Pakistan, became an instant online celebrity after he noticed a helicopter flying past his home in 2011. His innocent real-time dispatches ended up being known as a live-tweet of the raid conducted by US Navy SEALs on Osama bin Laden's compound.
4. The tweet that topped Justin Bieber's success
President Barack notified the nation of securing a second Presidential term on Twitter before he addressed his election campaign crew. Three simple words and a sweet pic did the job – the tweet became the number one re-tweet within minutes.
5. The most viral tweet
American TV-anchor Ellen DeGeneres made the Oscar ceremony in 2014 viral with this selfie-of-a-lifetime. Contemplating the length of Bradley Cooper's arm, she was not aware at that moment her post would be re-tweeted by some three million people and become the most popular tweet in history. One is left to wonder at whatever would have happened if his arm was longer.
6. The Dress controversy
The story of this white-and-gold dress isn't important, what is vital, though, that after BuzzFeed posted this blue-and-black garment on Twitter, it launched a global debate hardly comparable to any other, in history of social media at least. Users created the hashtags "#whiteandgold", "#blueandblack", "#dress" and "#dressgate" to discuss their opinions on what the color of the dress really was, and theories surrounding their arguments. The optical illusion also sparked discussion as to whether such a trivial thing should cause such an argument, while the media described the entire phenomenon as the "drama that divided the planet".
7. Water on Mars
With this epic post NASA's Phoenix Mars lander team confirmed on Twitter that there was evidence of ice on Mars. And if there's ice, there's water. The Red Planet would never be the same.
8. Tweets instead of whistles
One of the most famous whistleblowers in history – Edward Snowden – announced that he had joined Twitter in September 2015, from his hideaway in Russia – with an epic tweet. As if the platform's community has been waiting for him, his profile quickly gained enormous popularity.
9. Iran Deal breaker
The most famed tweet in diplomacy was posted by Iranian Foreign Minister Javad Zarif, who let the world know a long-sought agreement concerning Iran's nuclear program had been reached. Thumbs up!
10. The gravitational gossip
Before NASA's Goddard Space Flight Center officially confirmed that one of Einstein's most important theories about the universe – that of gravitational waves – holds true, Erin Ryan, a research associate, tweeted this 'vocal' picture of a cake and gave away the news. Not that we're ungrateful, Erin!