3 floors of weed: Spanish police bust 'abandoned hotel'
Published time: 18 Mar, 2016 15:14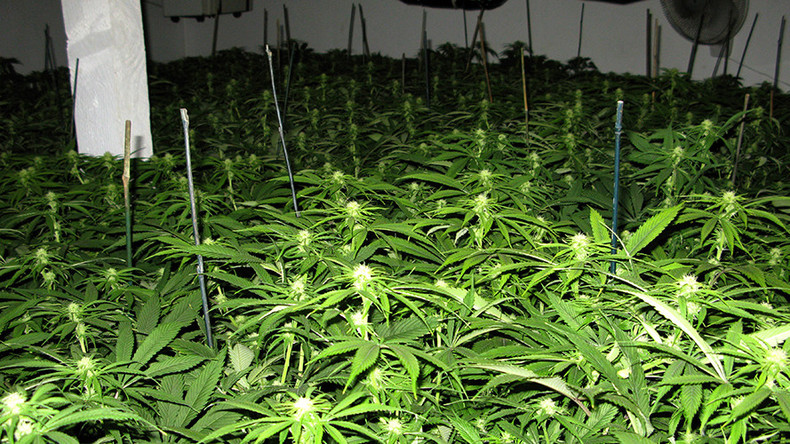 Spanish police have raided a disused coastal hotel filled to the brim with marijuana. Three floors of the abandoned building were being used for growing nearly 2,500 plants. Two Russian women and two Spanish men were detained.
The cozy resort of Pineda de Mar is some 40 miles north of Barcelona, and is a stunningly picturesque slice of heaven on the Mediterranean coast.
The entire Catalan hotel on the old Marina Beach near the railway had been repurposed as a grow house, El Punt Avui reports.
"The group was preparing other rooms on other floors to increase the area of cultivation," according to a police statement.
The raid on Wednesday unearthed marijuana plants in various stages of growth, lining three out of five of the building's floors, a police statement said. The combined operation between local and regional police also seized a quantity of weed paraphernalia – fans, lamps, fertilizer, humidification systems and so on.
The operation lasted until early afternoon, as the police had to make three whole runs from the crime scene, transporting the plants in truckloads.
Two Russian women, aged 27 and 34, and two Spanish men, 34 and 63, were detained on suspicion of operating the grow house.
The value of the current bust was not immediately clear, but another Barcelona raid on Tuesday led to the dismantling of a plantation containing 756 plants. The approximate yield there would have been 450kg, with a street value estimated at €2.2 million.