75yo Grandpa's 200-meter bungee jump in Sochi (VIDEO)
Published time: 18 Mar, 2016 02:26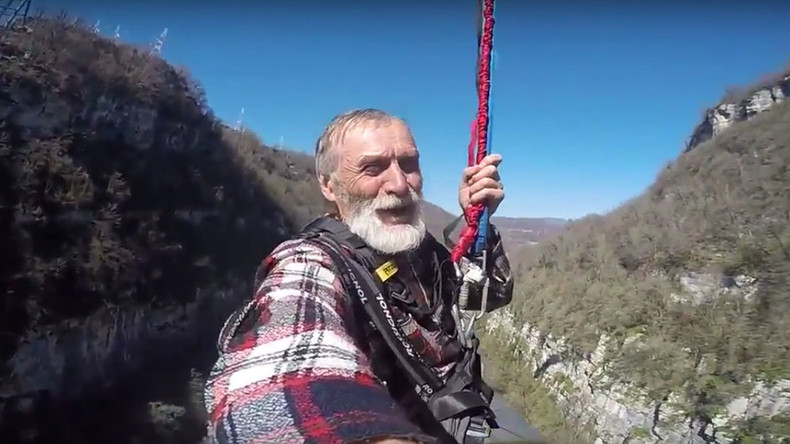 A 207-meter suspension bridge in the Russian Black Sea Resort of Sochi has met its most mature daredevil yet: A 75-year-old man filmed himself performing a stunning bungee jump.
Nikolay Karabanov only said "hopla" after completing the extreme stunt, which would have scared a lot of much younger people to near death.
But the man clearly enjoyed the experience, saying: "Amazing. It was all great... and the guys prepared me well" as he was pulled back to the bridge.
Karabanov dedicated his jump to his children and grandchildren, but the internet audience was also impressed.
"I'm far from being 75, but I wouldn't dare. Respect to the grandpa! Bravo!" one of the commentators wrote.