Dinosaurs rule Instagram despite being extinct
Published time: 17 Mar, 2016 13:34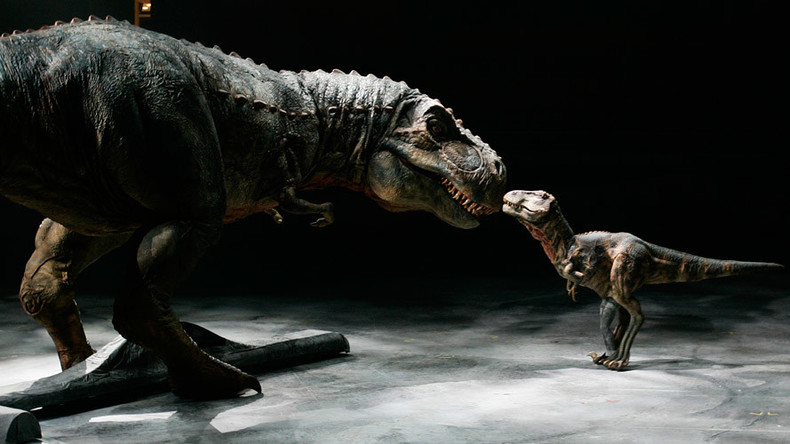 Dinosaurs may be extinct, but they still roam the land of Instagram, where they've become a huge viral hit.
Paraguayan photographer Jorge Sanchez shares amazing images of Dino, a globe-trotting Brachiosaurus through his #Dinodinaseries on his Instagram account.
Sanchez found Dino at a flea market in La Paz, Bolivia, and began picturing the dinosaur figure on his travels around South America.
"Sometimes I miss the use of photography as a simple pleasure," he told RT.
Dino was soon joined by a few friends and the adventures continued.
"Dina (the big green Stegosaurus) is more aggressive and instinctive; Spiny (Spinosaurus) is mostly ironic; Brachy (a brown Brachiosaurus) is the romantic girlfriend of Dino, but very critical of male behavior," Sanchez said.
Sometimes, the dinosaurs reflect on their reputations and state of the human world.
According to the account, dinosaur Tyrone said, "Yeah, we were terrible... but we never "extinguish" anyone, no schools or hospitals were bombed, we didn't create concentration camps nor pollute the ocean, etc ...What was 'terrible'?"
Sanchez will continue to take Dino and the gang to see the world, and he is working on a book featuring the well-travelled reptiles.
These dinosaurs aren't the first wandering toys.