Cyber thieves install credit card skimmer in three seconds (VIDEO)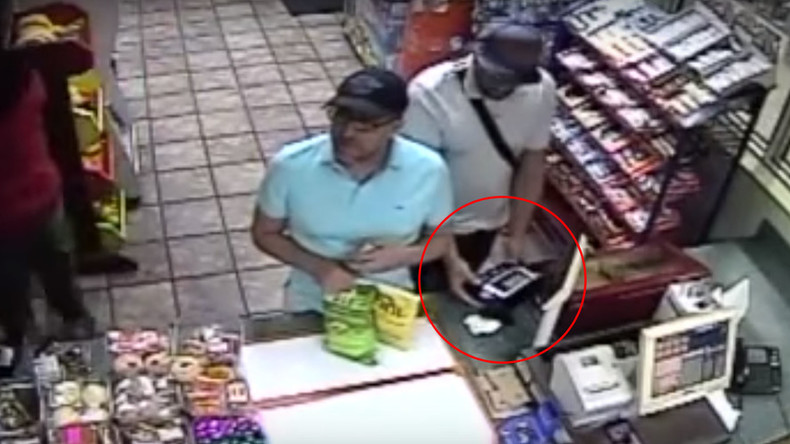 A video showing a man installing a credit card skimmer at a store counter within three seconds demonstrates just how easy it is to set up the illegal devices.
Footage of the quick fire installation was captured on a CCTV camera at a gas station in Miami, Florida and released by police.
The video shows two men enter the Chevron gas station store at 1453 Alton Road on Wednesday night.
They go to the cash register with their items. One man distracts the clerk by asking for other items from a shelf off camera while the second man swiftly places a skimming device on top of the card terminal.
In this instance, the skimmer became loose on the keypad the next day and was noticed by the shop assistant, who notified police.
The skimmer records card data which can be accessed again by simply collecting the skimmer in person or remotely via a bluetooth device.
Criminals can then use the data to clone credit or debit cards and make online purchases.
You can share this story on social media: