'Cooker bomb': 4yo who mispronounced 'cucumber' threatened with counter-terrorism program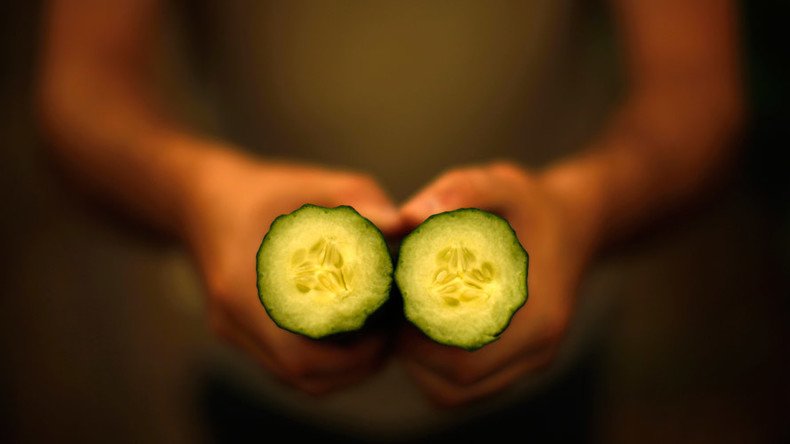 A four-year-old Asian boy who mispronounced "cucumber" as "cooker bomb" was recommended for a de-radicalisation programme by staff at a UK nursery, the boy's family has said.
According to the child's mother, who has not been named, workers at the Luton-based nursery raised the suggestion after the boy drew a picture of a man with a large knife cutting the vegetable.
Alarmed at the sight of the knife, staff asked the child what he was drawing. They heard the child call it a "cooker bomb," misinterpreting the boy's words as a type of improvised explosive device, when in reality it was a mispronunciation of "cucumber," the BBC reported.
With a legal obligation on teachers and public service workers to report concerns of extremist behaviour to authorities, staff suggested to a local panel of police and social services that the young boy be considered for the government's de-radicalisation initiative, Channel.
Although this measure was decided against, the boy's mother said she was "baffled" by the experience as well as feeling "distraught" over the thought of her children being taken from her.
The mother told the Guardian how nursery staff wanted her to sign off on their assessment of the boy's drawings and their referral to the programme, but she refused.
Although the incident occurred in November 2015, the woman only brought the issue to the media this week, detailing how some of the staff's remarks left her uncomfortable.
"I said: 'When you look at me from where do I look like a terrorist?' and she [staff member] said: 'Well, did Jimmy Savile look like a paedophile?'" the mother told the newspaper.
No apology has been issued to the family for the matter but the child does still attend the nursery.
You can share this story on social media: