All up in my grill: Tree stuck in moving car alerts police to alleged drunk driver (VIDEO)
Published time: 8 Mar, 2016 13:31
Edited time: 8 Mar, 2016 16:18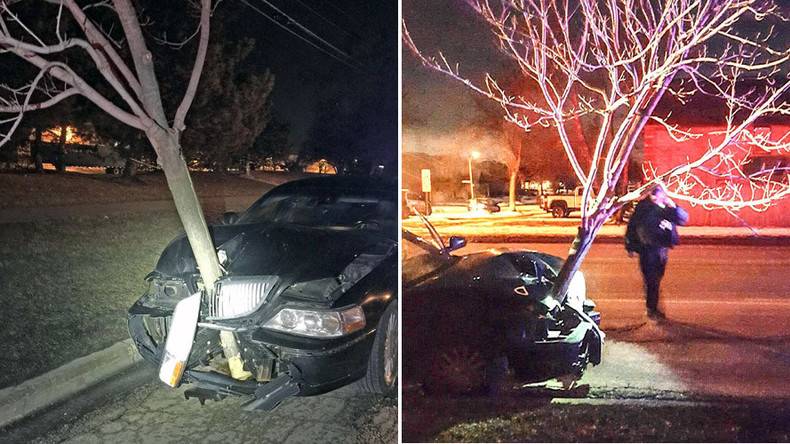 Usually, hitting a tree and deploying airbags is enough to stop any driver in their tracks, but 54-year-old Maryann Christy kept on truckin' even though the tree became wedged in the front of her car.
Christy was finally stopped by an officer from the Roselle Police Department outside the US city of Chicago, who spotted the bizarre sight while patrolling the roads.
The incident happened on a Saturday night in January, but police posted the video this week for those who didn't believe it happened.
Writing they were "new to Facebook", the department didn't realize until now that they had viral gold.
Surprising to no one, Christy was arrested on suspicion of driving under the influence and police are now using the visual evidence as an excellent example of why (alleged) drunk driving is bad for humans... and trees.
Hopefully their message will resonate enough so alcohol is never the cause of an epic crash like this.
This is not the first time nature got 'all up in' a car's grill.
A koala in Australia became a local legend after being hit by a car and wedging into its front for 50 miles. Amazingly, the poor thing managed to survive with only minor injuries.
Whatever the outcome of her court case, Christy should be grateful she didn't hit any Ents, which are known, on occasion, to fight back.