Addicted to Facebook? Psychologist says blame it on evolution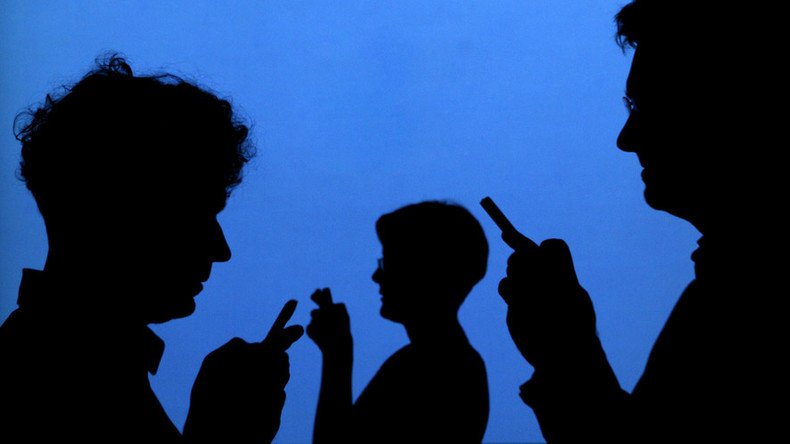 Society's addiction to social media comes as a result of our brains shrinking and evolving to suit the world around us, claims a renowned experimental psychologist.
Professor of Developmental Psychology in Society at the University of Bristol, Bruce Hood believes "our brains have evolved for us to be social animals".
"It's no wonder many of us are just a little bit addicted to social media – our brains have evolved over thousands of years to be ready for the likes of Twitter and Facebook," Hood told the Bristol Post.
He said that human brains began to shrink some 20,000 years ago, at the end of the last Ice Age. While scientists have theorized this could be as a result of climate change or nutritional change, Hood believes it was caused by domestication.
Canadian-born Hood, who has written a number of cognitive science books, says the size of the brain doesn't equate with higher intelligence but does indicate a different social approach.
He believes as people settled into communities, their thinking shifted from an urge to outwit everyone towards a "group intelligence" - each generation passed knowledge down to the next generation, alleviating the need to learn everything from scratch.
People today have evolved to be "natural gossips", according to Hood, and the development of social media simply allows us to engage in this on a larger scale.
He also notes how each Facebook "Like" or Twitter 're-tweet' releases endorphins, creating a feeling of satisfaction: "It plays powerfully to our natural desire for affirmation from the wider group."
Professor Hood will be the keynote speaker at the Bristol Festival of Neuroscience later this month.
READ MORE: Our brain sabotages all efforts at breaking bad habits, Johns Hopkins study finds
You can share this story on social media: