Deeper underground: Drone films incredible Chinese cave homes (VIDEO)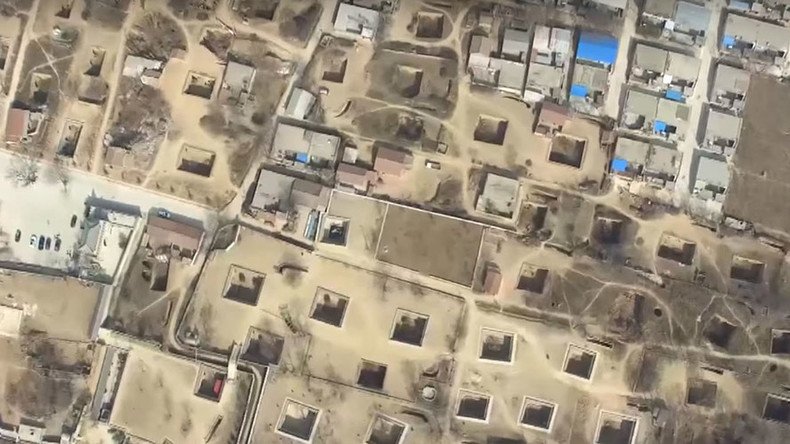 A drone has captured a bird's eye view of a spectacular underground village in the province of Henan, central China.
The footage reveals a subterranean village complex consisting of man-made caves in the city of Sanmenxia, which has the largest collection of such homes - at around 100 clusters.
Two-meter wide wells prevent the cave homes and courtyards from flooding, Channel News Asia reports.
The structures prevent temperatures dropping too low in winter and too high in summer as they protect inhabitants from strong winds and scorching surface temperatures.
These Yaodong, as the homes are known, carry on the cave-dwelling tradition of ancient China.
The cave homes provide ideal conditions as they are warm in winter, and cool in summer, with temperatures ranging between 10 and 20 degrees Celsius (50 to 68 Fahrenheit).
The video shows stairs the residents use to get in and out and reveals how residents lead normal lives underground.
The cave home building technique has been listed as a National Intangible Cultural Heritage since 2010 and many tourists visit Sanmenxia to see the underground homes.
The technique originated during China's Bronze Age when people began living in dwellings built within deep pits but reached its peak during the Ming and Qing dynasties.
You can share this story on social media: