6ft bearded bouncer flew London to Germany on girlfriend's passport & nobody noticed
Published time: 2 Mar, 2016 20:39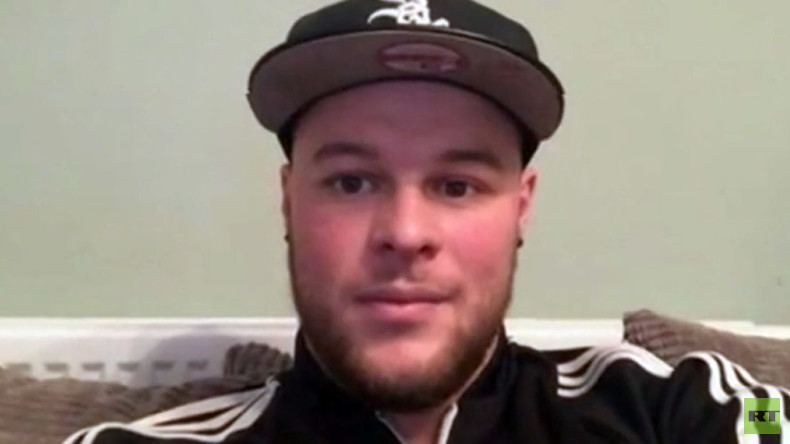 Questions have been raised over the standard of security at one of London's busiest airports after staff allowed a 6ft 2in, short haired, bearded bouncer fly Stansted to Dortmund using the passport of his 5ft 2in, long haired and unbearded girlfriend.
Josh Reed was heading on a lads' football holiday and was "none the wiser" that he had handed over his girlfriend Sophie's passport when he checked in on the Ryanair flight.
Not only did airport security not notice it was the wrong passport, they never picked up on the fact that the person pictured was the opposite sex and had the wrong name.
Reed told RT that he only noticed the error once he landed in Dortmund and "hoped for the best" when he presented his driving license to German authorities, who let him through security.
"It's terrible. I look nothing like my girlfriend whatsoever" Reed said. "It definitely needs to be a lot more strict… The security of airports need to up their standards by a hell of a lot."
It has also raised questions for Reed as to how many others are gaining entry to countries on the wrong documents, whether intentionally or otherwise.
"It made me wonder straight away how many people get into the country with passports of people they look like," Reed explained.
For Reed's return journey, he had the comfort of his own passport again after his girlfriend couriered it to him.
Ryanair told The Sun that their handling agent, Swissport, was to blame as it was their staff who had "mistakenly failed to check the passport of this passenger."
"It assured us appropriate steps will be taken to prevent a recurrence," they added.