NASA scientist says we need to reopen the book on whether aliens visited Earth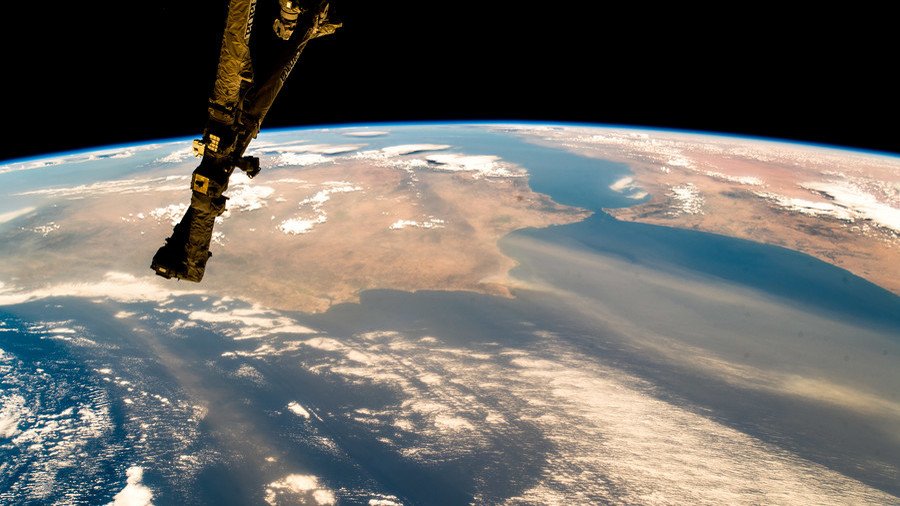 Humans have yet to find any definitive proof of the existence of intelligent extraterrestrial life but one NASA scientist believes we may be getting in our own way and might have already ignored alien visits to our planet.
"I simply want to point out the fact that the intelligence we might find and that might choose to find us (if it hasn't already) might not be at all be produced by carbon-based organisms like us," Silvano P. Colombano, a computer scientist at NASA Ames Research Center, wrote in the research paper published December 4.
The scientist theorizes that our whole approach to searching for extraterrestrial intelligent life may actually be holding us back from discovering it, adding that we must "revisit even our most cherished assumptions."
Instead of limiting ourselves to current presuppositions based on what we think we know about the universe, Colombano instead proposes a more free-form, blue sky thinking approach as, 'life' may not always conform to our current model, it may already have visited us in forms beyond our comprehension, attempting to communicate with us using technology beyond the realm of our current scientific understanding.
Colombano encourages the scientific community to broaden its horizons when looking for aliens, postulating that the current human lifespan may no longer be a problem in the near future as technological advancements continue to dramatically improve both the quality and length of our lives, affording us a different perception of interstellar travel in the process.
READ MORE: Investigation launched after several pilots report close encounter with UFO (AUDIO)
He accepts that the speed of light and interstellar travel may prove to be "an unbreakable barrier, over spans of thousands of years," but that we shouldn't operate under an automatically constrained set of possibilities.
He argues that technology as we know it only began development approximately 10,000 years ago, with many of the fundamental scientific methodologies upon which our current understanding of the universe is based coming to light in the past 500 years or so.
"We can surmise that we might have a real problem in predicting technological evolution even for the next thousand years, let alone 6 Million times that amount!" he explains. With this in mind, he advocates for a more "speculative approach" to physics.
According to his LinkedIn profile, Colombano holds a PhD in Biophysics, and is a specialist in Artificial Intelligence, Bio-Inspired computation and Robotics. He is apparently known for "brainstorming ideas and writing both technical and philosophical material" especially within the realm of "Self-sustaining Robotic Systems."
The expert concludes the paper by calling on technologists to explore "Evolvable Robotic Systems" while also beseeching the scientific community to look deeper into existing reports of UFOs and extraterrestrial phenomena including, but not limited to, a close examination of "130,000 pages of declassified US Air Force documents, National UFO Reporting Center Database and several other international databases."
Think your friends would be interested? Share this story!
You can share this story on social media: