Facebook market value shrinks by $119 billion in biggest single day loss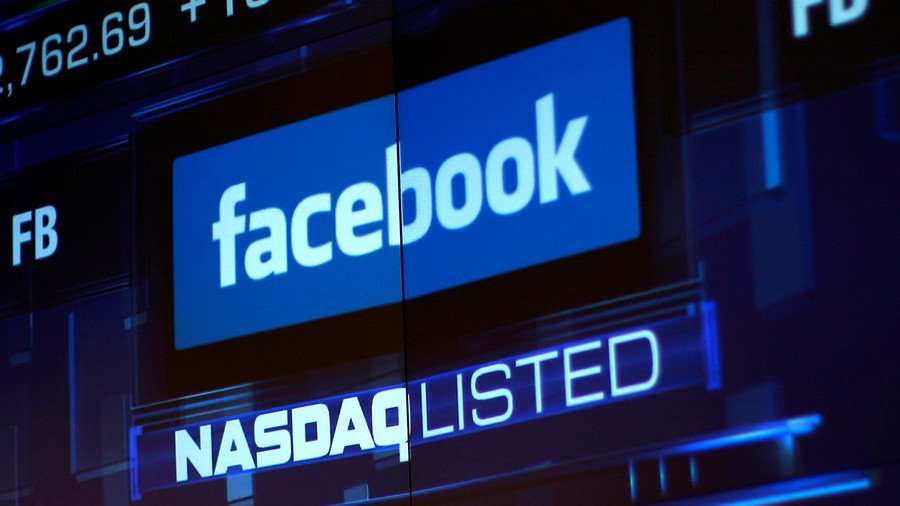 Facebook shares have fallen 19 percent, wiping $119 billion off the social media giant's value. The one-day percentage drop, the biggest ever for any US traded company, comes after it forecast months of lower profit margins.
Facebook shares closed at $176.26 on Thursday, down from $217.50 the day before.
"We expect our revenue-growth rates to decline by high-single-digit percentages from prior quarters sequentially in both Q3 and Q4," Chief Financial Officer David Wehner said on the investor conference call that sent the stock tumbling. The company's sales and user growth numbers for the second quarter fell short of analysts' projections.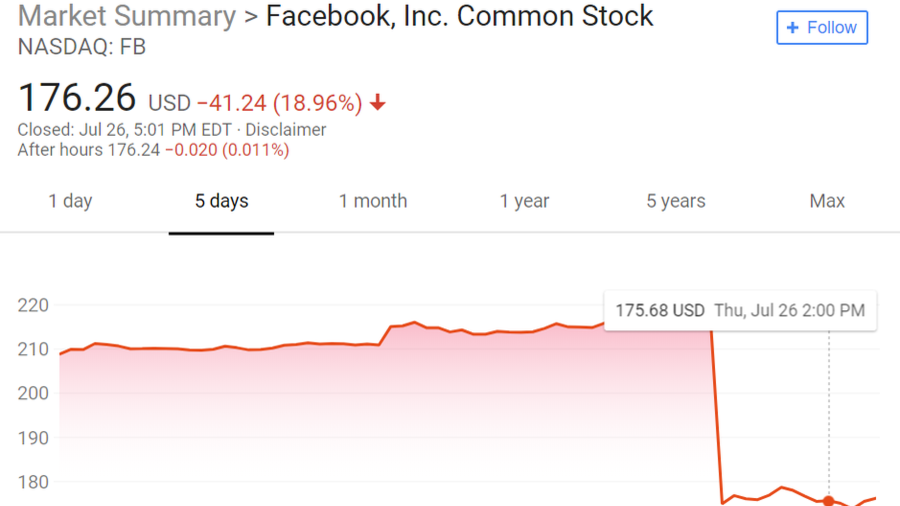 Wehner explained that Facebook intends to promote experiences that "currently have lower levels of monetization" and give users more choices about data privacy, "which may have an impact on our revenue growth."
It's the second time this year that Facebook's stock has taken a dramatic plunge. Its shares also fell off the cliff in March in the wake of the Cambridge Analytica scandal. The UK-based company had gained access to the personal data of tens of millions of Facebook users through a third-party application, and some of that data was reportedly used to target advertising during the 2016 Brexit referendum and the US presidential election.
As a result of the stock tumble, Facebook CEO Mark Zuckerberg's net worth dropped by more than $16 billion.
One of the Facebook investors, Trillium Asset Management, has reportedly filed a proposal to remove Zuckerberg as chairman, according to Business Insider. Trillium holds $11 million worth of Facebook shares, and blamed Facebook for "missing, or mishandling, a number of severe controversies, increasing risk exposure and costs to shareholders" because of Zuckerberg's control.
Like this story? Share it with a friend!
You can share this story on social media: