New weapons tested as part of Russian strategic missile forces drills (VIDEO)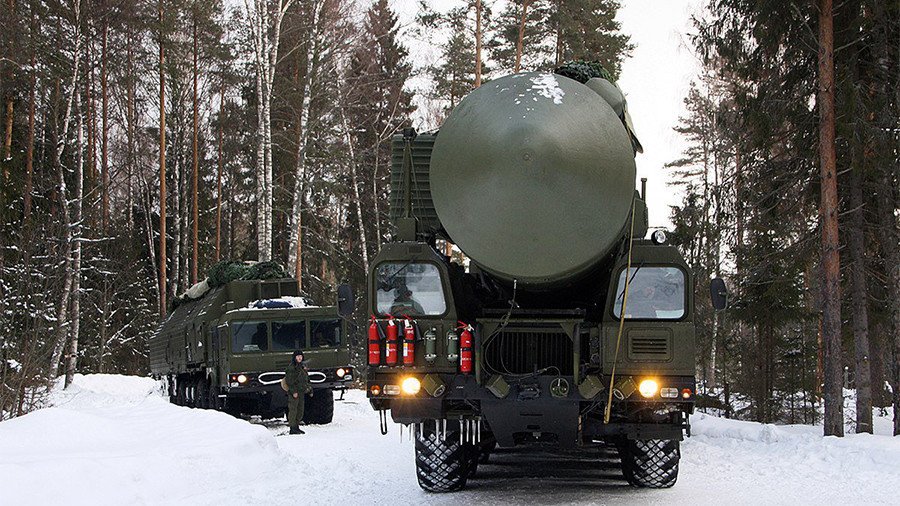 More than 10,000 troops and 1,000 vehicles are taking part in Russian Strategic Missile Forces exercises in the Urals. The drills are testing a number of new weapons, including upgraded 'Yars' intercontinental ballistic missiles.
The joint drills of the Omsk, Vladimir and Orenburg rocket armies are the first time so much modernized weaponry has been taken out for a combat patrol, in the words of Colonel-General Sergey Karakaev, commander of the Strategic Missile Forces.
"It is important for us to find out whether the troops have mastered the new technology, and to what extent it is adapted to the deployment areas," Karakaev told reporters.
The rocket troops conducted over 20 drill launches from the Yars mobile ground-launched missile complex in just one day. MiG-31 interceptors, AN-30 surveillance aircraft, combat helicopters and drones are providing air cover for the drills.
Scouting and security detachments of the rocket troops have also been proving their capability to respond to insurgency and sabotage, testing the new remote de-miner engine "Listva" (Foliage), along with the anti-ambush armored vehicles "Typhoon" and "Vystrel" (Shot), according to the Russian Defense Ministry.
Think your friends would be interested? Share this story!
You can share this story on social media: