Pentagon confirms airstrike targeting 'Bin Laden-linked' Nusra Front commander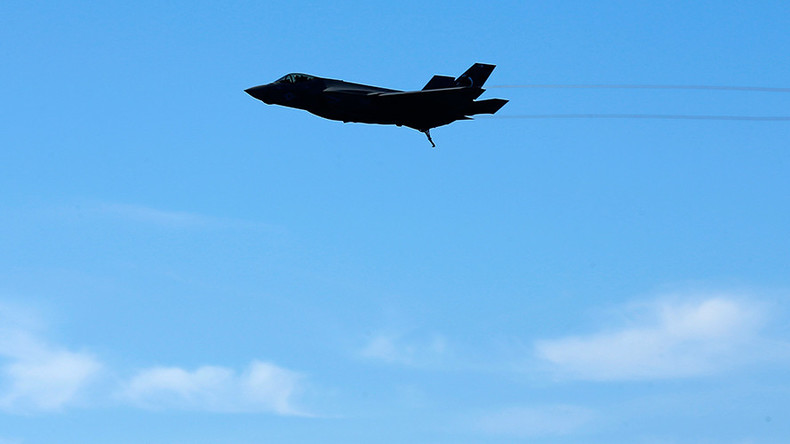 The Pentagon has confirmed a US airstrike targeting senior Al-Nusra Front commander Abu Faraj al-Masri in Syria. Although the military says it is still assessing the results of the strike, the terror group has reportedly claimed the Al-Qaeda-linked cleric was killed.
The strike took place near the Syrian province of Idlib on Monday, Pentagon press secretary Peter Cook said in a statement, noting that it targeted "Egyptian national Abu al-Farai al-Masri, aka Ahmad Salamah Mabruk, one of Al-Qaeda in Syria's most senior leaders and a legacy Al-Qaeda terrorist who previously had ties to Osama bin Laden."
Cook went on to state that Masri's death would "disrupt and degrade coordination among senior [Al-Qaeda] leaders and extremists," and stressed the US military's goal of continuing to target Al-Qaeda leaders.
The press secretary said the US military is still "assessing the results of the strike."
Earlier Monday, Pentagon spokesman Captain Jeff Davis told reporters that a leader of core Al-Qaeda had been targeted in Syria, but declined to provide further details until an assessment was conducted. Core Al-Qaeda is the term used to describe the terror group founded by Osama bin Laden, which is now led by Ayman al-Zawahiri.
Davis said there had been a resurgence of Al-Qaeda in Syria, particularly through the Al-Nusra Front, its one-time affiliate. Although Nusra Front said it was cutting ties from Al-Qaeda in July, Davis alleged that the group, which changed its name to Jabhat Fateh al-Sham that same month, still has ties to the group.
READ MORE: US admits not targeting Nusra, blames Moscow for own failure to separate 'moderates' from terrorists
Meanwhile, Jabhat Fateh al-Sham in July reportedly confirmed on social media that Masri had been killed in Idlib province after an unidentified drone hit the vehicle he was traveling in.
Considered one of the most powerful jihadist groups in the region, Jabhat Fateh al-Sham is currently battling President Bashar Assad's army in Syria. The group is led by Abu Mohammad al-Julani, who was named by the US State Department as a "specially designated global terrorist" in 2013.
The US has been accused by Russia of protecting the group and failing to separate them from more moderate rebels in its battle against Assad and Islamic State (IS, formerly ISIS/ISIL). On Monday, Moscow accused Washington of sabotaging a Syrian ceasefire deal brokered by the two sides in September and said the US would be responsible for any new terror attacks, as its lack of action against Al-Nusra shows it is ready "to make a deal with the devil."
You can share this story on social media: