Pigeons with backpacks livetweet London's pollution hotspots (PHOTOS, VIDEO)
Published time: 14 Mar, 2016 20:57
Edited time: 24 Feb, 2018 12:15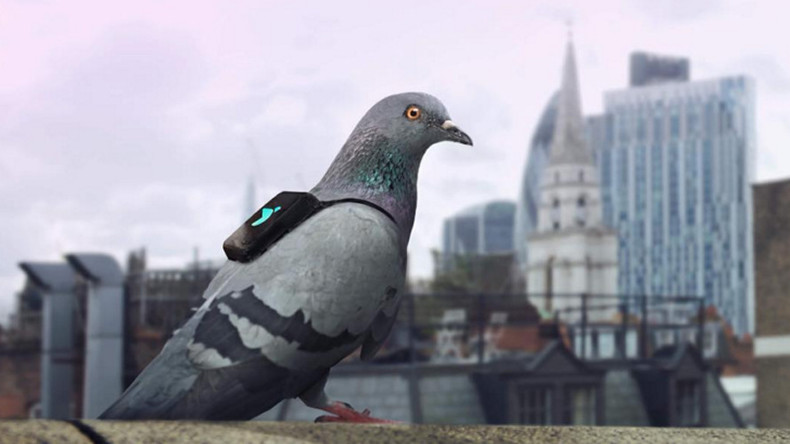 A flock of pollution-monitoring pigeons has been released in London in a bizarre bid to increase public awareness about the city's illegal – and often invisible – pollution.
The 'Pigeon Air Patrol' was set loose for their first day of duty on Monday and has so far informed hundreds of Londoners about current pollution levels.
City residents can tweet their location to the pigeons to receive a localized update on their area's air quality.
The birds are fitted with tiny – and very light – backpacks that measure nitrogen dioxide levels in the air as they fly. The Twitter campaign is a brainchild of London Design Festival winners Pierre Duquesnoy and Matt Daniels.
Duquesnoy, creative director of DigitasLBI, and Daniels won the festival last year with their unique idea to use Twitter as a way to 'solve a problem'.
London is one of the most polluted cities in Europe. Putney High Street broke EU pollution limits set for the whole of 2016 in just eight days.
The limit had previously been exceeded by Oxford Street over an incredible two days in 2015. The busy shopping street in the city centre was expected to be the first to breach the threshold again in 2016; however, the monitoring equipment was undergoing repairs.
READ MORE: London breaks EU air pollution limits for 2016 in 'just 8 days'