Gun Fight
Published time: 25 Jul, 2012 05:30
Edited time: 26 Jul, 2012 11:14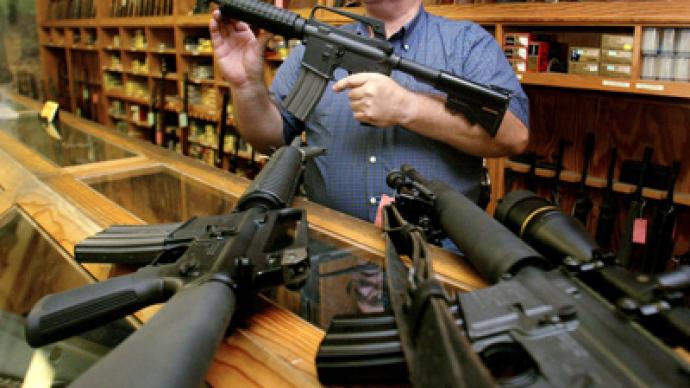 Gun Fight, by two-time Oscar-winner Barbara Kopple, takes a fresh look at the impact of guns in America, through vivid stories of people who have a personal stake in the issue. With an estimated 250 million privately-owned guns in America, about 30,000 people are killed by guns in the U.S. every year, and another 65,000 wounded. The debate about how to decrease gun violence has raged for years, with one side campaigning for stricter regulations on gun ownership, and the other side, led by the National Rifle Association (arguably the most powerful lobby in the U.S.) countering that any controls are an infringement of freedoms guaranteed in the U.S. Bill of Rights. Through characters like a gun lobbyist steeped in politics, an ER doctor turned gun researcher, gunshot victims (among them a survivor of the Virginia Tech massacre) and young people trying to make sense of how guns play into their lives, GUN FIGHT provides a fresh perspective on an unavoidable part of America's image and reality.
Directed by BARBARA KOPPLE | USA | 2011 |
Produced by Marc N Weiss

Due to copyright restrictions, this video can only be viewed on RT's live feed. Time of broadcast is available on RT's schedule page.