Will the real terrorist please stand up?
Published time: 28 Aug, 2013 05:52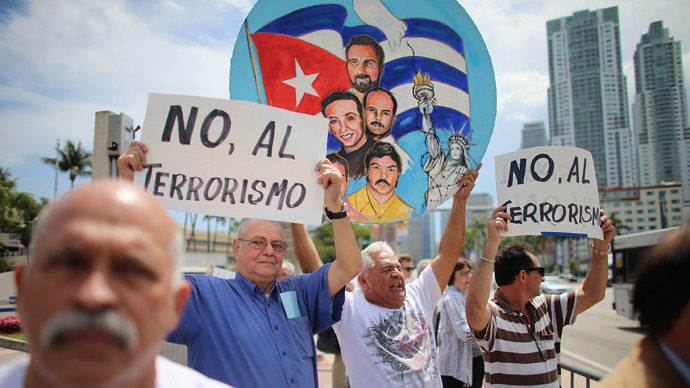 Award-winning director Saul Landau embarks on an in-depth exploration of Miami-Havana politics through the story of the Cuban 5, a group of spies sent by the Castro government to infiltrate right-wing terrorist organizations in Miami. When the spies turned over evidence of US-based terrorism to the FBI, they themselves were arrested, tried, and convicted in Florida courts while the confessed anti-Castro terrorists live freely in Florida.
Due to copyright restrictions, this video can only be viewed on RT's live feed. Time of broadcast is available on RT's schedule page