Fukushima: A nuclear story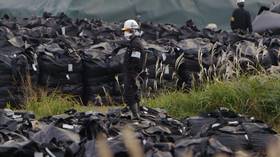 A powerful documentary – shot from March 11, 2011 through March of 2015 – that sheds some light on what really happened at the Fukushima nuclear power plant after the 2011 earthquake and the tsunami that followed.
Due to copyright restrictions, this video can only be viewed on RT's live feed. Time of broadcast is available on RT's schedule page.