Once upon a time in Italy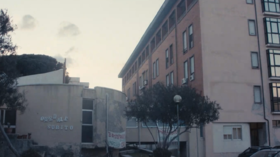 Calabria, southern Italy. The hospital in the town of Cariati has been closed for more than ten years because of budget cuts, and an entire community has been in a perennial state of healthcare emergency. On a national level, too, what had always been considered the best public health service in the world is in tragic decline. And from long before the advent of Covid.
Cataldo and Mimmo are two guys from the Le Lampare group, which has been fighting for Vittorio Cosentino since November 2020, the first time in Italy that someone has occupied a hospital. Despite the interest of the media, official institutions remain silent. The group's only hope seems to be the support of Gino Strada, the founder of Emergency.
Michele (70) is the former medical director of Cariati's hospital. Vittorio Cosentino is his home, and not even now that he is retired can he abandon the battle he has been fighting for decades: to reopen it, giving back to his community the dignity and well-being lost by tens of thousands of people who have the right to free medical care under the Constitution.
The heroic story of the occupation is intertwined with the global interests of Big Pharma, with the pandemic emergency, and with the dark side of the race to privatize essential services. The unconventional voices of Roger Waters, Jean Ziegler and Ken Loach reveal a world in which community politics gives way to the power of economics.
Characters with different stories and paths end up meeting over a common goal: to remind the world that, in healthcare, the for-profit policy of private enterprise is a crime if it's forced on people.
Due to copyright restrictions, this video can only be viewed on RT's live feed. Time of broadcast is available on RT's schedule page.