The revolutions' factory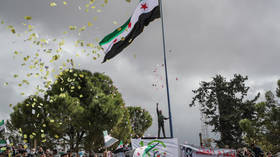 The first two decades of the new century saw at least 21 popular uprisings and violent revolutions. Countries like Egypt, Tunisia, Libya, Georgia, and Iran, witnessed important revolts that were able, in many cases, to bring down undemocratic and authoritarian governments in power for many decades. But what do all these revolutions have in common?
Due to copyright restrictions, this video can only be viewed on RT's live feed. Time of broadcast is available on RT's schedule page.