Look away, look away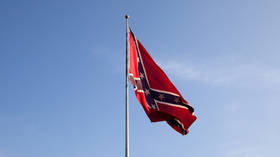 After an avowed racist murders nine black churchgoers in South Carolina, battle lines are drawn in Mississippi to determine the fate of the state flag with the most powerful and divisive symbol of the Confederacy.
Due to copyright restrictions, this video can only be viewed on RT's live feed. Time of broadcast is available on RT's schedule page.