Healthcare system, an American sickness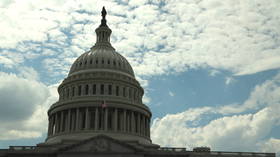 This investigative documentary aims to decipher the dysfunctions of the American healthcare system, which is primarily designed from an economic and political point of view. Through cross portraits of American citizens who've fallen victim to the system, interviews with experts, politicians and medical industry insiders, this documentary analyses the failings of a system that has lowered life expectancies in one of the richest countries in the world.
Due to copyright restrictions, this video can only be viewed on RT's live feed. Time of broadcast is available on RT's schedule page.