Inside Antifa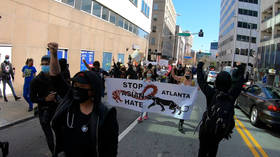 The real Antifa: Inside the divisive anti-fascist movement.
They are faceless. They are nameless. They are feared and hated. And they make no apologies. Antifa is notorious for their radical and often divisive tactics – but what's it really like to be a member of this anti-fascist movement? In the weeks surrounding the 2021 inauguration, a group of Antifa members allowed one filmmaker full and unprecedented access. The story is one of clashes with police and militias, as they work to create the society they want to live in. A rare glimpse into what it's really like to be a member of the movement.
Due to copyright restrictions, this video can only be viewed on RT's live feed. Time of broadcast is available on RT's schedule page.