Hacking Justice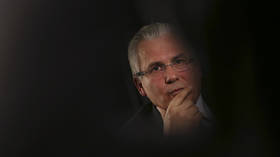 Containing the latest developments from the US extradition ruling, the film depicts Baltasar Garzon, a former Spanish judge who jailed Pinochet while playing a major global role within the digital world, coordinating the defense of Julian Assange, of fair justice enforcement, of freedom of press and fundamental human rights.
With unique access to the characters, the film witnesses the struggle for the control of information, the growing influence of intelligence services and the difficult balance of individual rights and state security.
Due to copyright restrictions, this video can only be viewed on RT's live feed. Time of broadcast is available on RT's schedule page.