This Little Land of Mines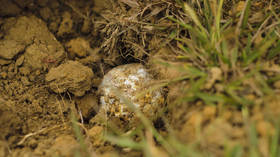 Living in the most heavily-bombed country in the world.
During the Vietnam War, the US bombed Laos more heavily than any other country had been bombed before. Spanning over three presidential terms, it was the largest covert CIA operation in US history. Today, the Lao people live among, and risk their lives to clear, over 80 million unexploded bombs on their doorsteps. With great beauty and empathy, this documentary reveals the unbelievable stories of the men and women at the forefront of this monumental task.
Due to copyright restrictions, this video can only be viewed on RT's live feed. Time of broadcast is available on RT's schedule page.