Business at any cost, when corporate law rules the world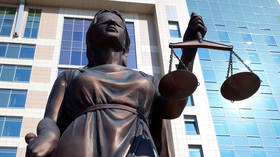 In a world of free trade regulated by international corporate interests, a multinational company can sue a state and seek financial compensation when it feels business interests are harmed by new environmental or health related domestic regulations. International Arbitration Courts are where these multi-million-dollar claims are being debated and judged, behind closed doors. Welcome to a world of big money, where national state sovereignty is threatened and taxpayers' money is at stake. A two-year-long investigation, which took place across Europe – taking in Belgium, Germany, and France – and North and South America, documents and deciphers the growing power of international arbitration courts, a ticking time bomb for our democracies!
Due to copyright restrictions, this video can only be viewed on RT's live feed. Time of broadcast is available on RT's schedule page.