Tough guise 2
Published time: 8 Apr, 2015 09:14
Edited time: 10 Aug, 2015 06:25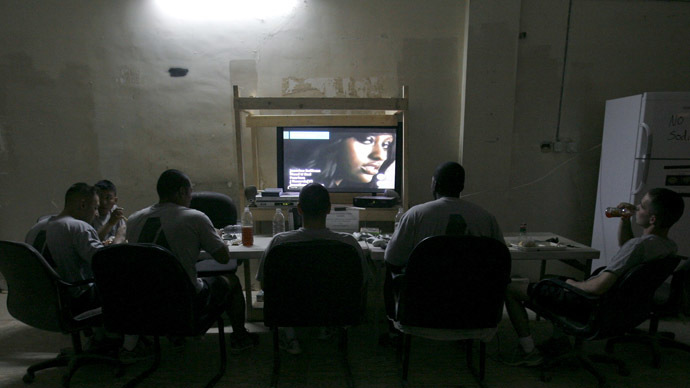 In this highly anticipated, all-new sequel to the acclaimed Tough Guise, pioneering anti-violence educator Jackson Katz examines the epidemic of violence in America against the backdrop of a media culture that continues to normalize, and glamorize, violent ideals of manhood.
Katz's main concern is the teaching role of culture, how social norms teach boys and young men that being a "real man" is about being in control, dominating others, and doing whatever it takes - including resorting to violence - to avoid the shame of being perceived as "feminine." Along the way, the film explores violent images of manhood in television, movies, video games, pornography, social media, and sports culture, and examines how our ideas about masculinity are implicated in school shootings, bullying, sexual violence, homophobia, and gay bashing.
In the end, Tough Guise 2 stands to empower a new generation of young men - and women - to challenge the myth that being a real man means putting up a false front and engaging in violent and self-destructive behavior.
- Jackson Katz -
Jackson Katz, Ph.D., is internationally recognized for his groundbreaking work in the fields of critical media literacy and gender violence prevention education. He has lectured on hundreds of college and high school campuses, and has conducted hundreds of professional trainings, seminars, and workshops in the US, Canada, Europe, Australia, and Japan. Dr. Katz is also an internationally acclaimed lecturer, the creator of a number of educational videos for college and high school students, and the author of two books, The Macho Paradox: Why Some Men Hurt Women and How All Men Can Help (Sourcebooks, 2006) and Leading Men: Presidential Campaigns and the Politics of Manhood (Interlink Books, 2013).
Due to copyright restrictions, this video can only be viewed on RT's live feed. Time of broadcast is available on RT's schedule page.