Killer drones and secret wars
Published time: 8 Aug, 2014 07:12
Edited time: 11 Aug, 2014 04:48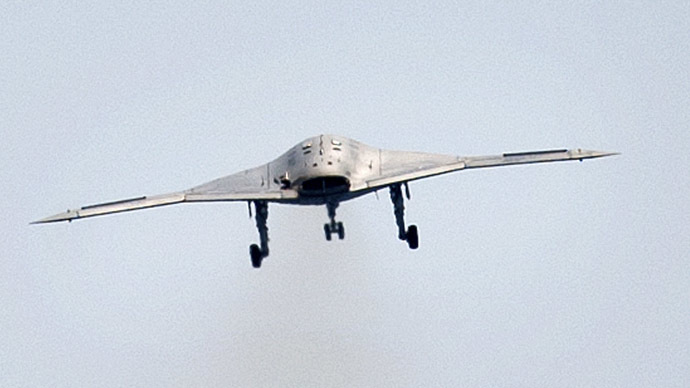 Ten years ago, the Iraq war was the first conflict introducing robots on the battlefield. This electronic warbot business is now the fastest growing segment of Defense budgets around the world.
From the Nevada drone base to the Pentagon,from the digitalized battlefield to Afghanistan, this investigation gives new insights into the inner workings of this secret war led by the US Administration against Terrorism and questions its
global consequences.
How will this technological revolution impact military affairs domestically and internationally? How will it redefine the laws of war and how does it affect our civil liberties and democracies?
Due to copyright restrictions, this video can only be viewed on RT's live feed. Time of broadcast is available on RT's schedule page