Zhirinovsky persona non grata in Kyrgyzstan, sees no reason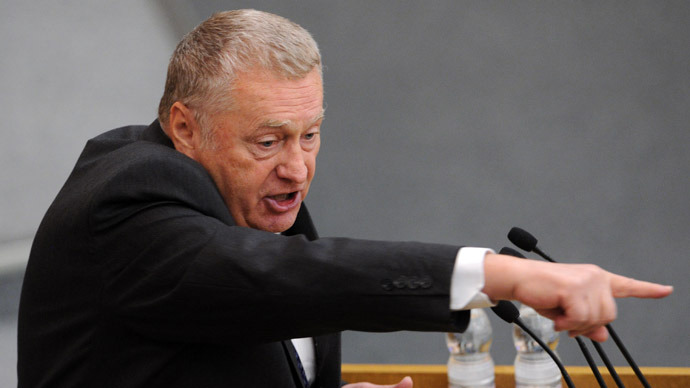 The leader of the Russian Liberal-Democrats has been declared persona non grata in Kyrgyzstan after claiming the Central Asian country's treasured alpine lake as repayment for Russia forgiving a $500 million national debt.
The parliament of Kyrgyzstan has ruled in favor of banning the controversial Vladimir Zhirinovsky from the country.
The head of the Russian State Duma Committee on CIS affairs Leonid Slutsky called on to the Kyrgyz deputies "to be more restrained."

However, Zhirinovsky himself considers the ruling of Kyrgyz parliament an "error and delusion" and doubts that the Kyrgyz Foreign Ministry will "pursue this path."
"I think I was misunderstood. I made no official statement whatsoever. I just expressed a proposal on how to develop cooperation between our countries so that Russia could continue to help Kyrgyzstan with credits, and Kyrgyzstan in turn has means to repay the loans," he said.
"Of course, I have not spoken in the literal sense that Lake Issyk-Kul must become a gift [to Russia] - I suggested options. More specifically, we were talking about the possibility of leasing the lake for 49 years in order to develop tourism more actively," he added.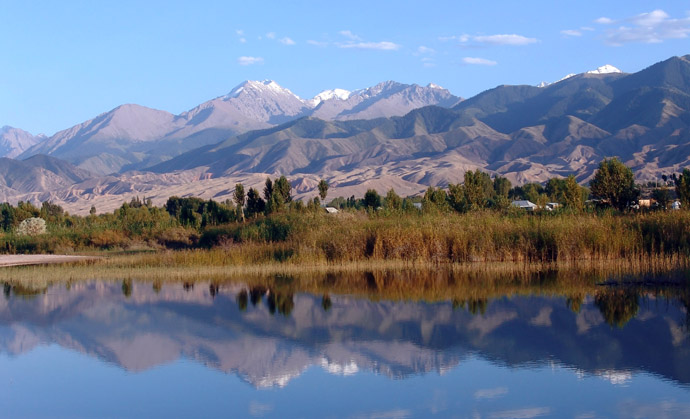 Zhirinovsky noted that he knows Kyrgyzstan very well, having lived there, and has relatives there. The last time he visited Kyrgyzstan was seven years ago, he mentioned.
"I have only good feelings towards this country and its people," Zhirinovsky insisted.
The 'Issyk-Kul incident' emerged after Zhirinovsky commented on Russia recently writing off the $500 million national debt of Kyrgyzstan. He said that in return for forgiving the debt, Russia should claim huge lake, believed to be Kyrgyzstan's main tourist attraction.
Vladimir Zhirinovsky has had a solid reputation as the enfant terrible of Russian politics for nearly a quarter of a century now and somehow managed to disentangle himself from countless unpleasant situations, created mostly by his controversial utterances. This time, though, his trip of the tongue has fallen on the wrong ears.
Was it a traditional Zhirinovsky-style joke or not, the Kyrgyz lawmakers gave the 'demand' some serious thought and decided to be offended for real. The opposition immediately used the situation to its profit, insisting the remark was a public offense to all Kyrgyz people and encroachment on Kyrgyzstan's sovereignty.
The initiative to ban Zhirinovsky came from opposition parliamentary fraction Ata-Zhurt. Its delegate Zhyldyzkan Djoldoshova insists that after this controversial comment, Zhirinovsky "has no moral right to come to Kyrgyzstan."
The initiative found immediate support in the Kyrgyz parliament and on May 15 Vladimir Zhirinovsky was proclaimed persona non grata, Interfax reports.
You can share this story on social media: