Social selection: MPs to look for young aides on Twitter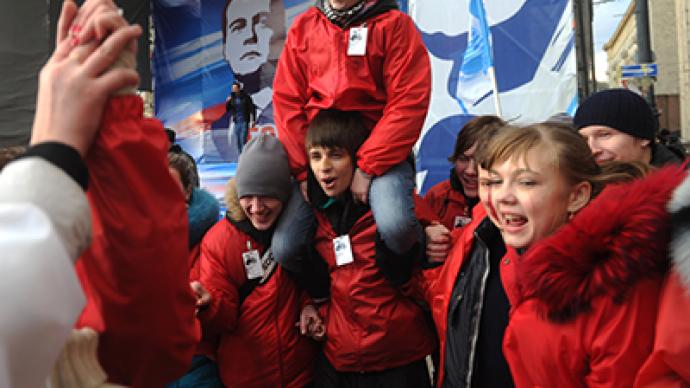 From the end of January Russian lawmakers will start searching popular social networking services and various websites to recruit young people as their assistants.
The move is part of a program aimed to popularize work in state structures which was developed by the presidential council on inter-ethnic relations. Under the document, deputies at all levels must have at least one aide aged between 18 and 30, while those in rural settlements can even involve 15-year-olds in their work.
Even though youngsters will not get paid, they will obtain experience in politics and, also, have a chance to realize their ideas through lawmakers, a member of the council, United Russia deputy Viktor Volodarsky told Izvestia daily.
Vacancies and requirements for candidates will be posted on official internet websites of state departments, legislatures, and United Russia's regional branches as well as on pages of social networks such as Twitter.
The program will run till the end of 2016 – when the new State Duma (lower house) will be elected.
Under the law, each MP can have up to 45 aides, including five staff members and 40 volunteers. Each deputy's assistant is allowed to visit state offices and departments.
Young volunteers can often be rather useful for lawmakers, says a senior member of the majority United Russia party, Olga Batalina. Many of them later become staff members or participate in other projects supervised by their bosses, she explained.
Fair Russia's Valery Gartung argues though that the proposed popularization idea makes absolutely no sense. In his view, the Duma's image has been tainted lately as "the parliament turns any ridiculous ideas suggested by executive power into legislative initiatives."