Wrangle over gas contract heats up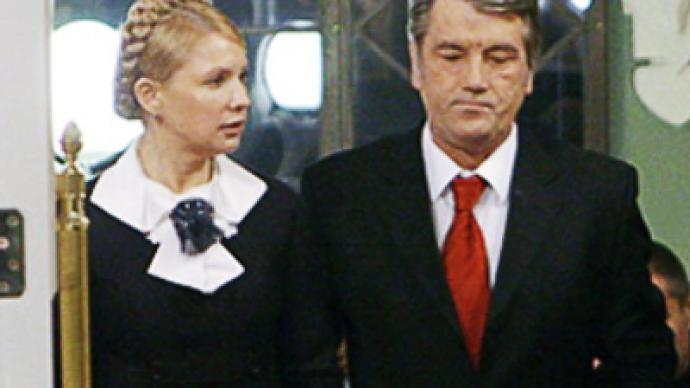 Ukraine's President Yushchenko and Prime Minister Timoshenko have clashed in a PR wrestling match over the gas transit contracts with Russia.
Victor Yushchenko said on Tuesday that Yulia Timoshenko had stretched her authority when she negotiated the new contract for the transit of Russian gas to Europe.
Speaking to the national Security and Defence Council, he said: "The prime minister… was not authorised to take decisions that she took in the framework of the Moscow accords. There was no governmental mandate for it. Somehow the mandate was given retroactively."
Yushchenko said he hoped the investigation by the parliamentary commission will clarify the situation over the contract. So far the commission said the agreement betrayed Ukraine's national interests and that the Ukrainian side provoked the crisis, which resulted in a two-week cut of gas supply to several European countries.
The prime minister didn't wait long to strike back at the president. At a media briefing she announced that she will ask EU gas experts to analyse the agreement between Russia and Ukraine and promised to do everything to save the agreement from denouncement.
She accused the council of sheltering corruption schemes in the gas industry, but said she will still take part in its sessions, as her office entitles her to.
Ukraine's Security Council was discussing the situation with the gas conflict and the contracts signed in Moscow. Apparently the draft resolution didn't appeal to Prime Minister Timoshenko, as she said it 'didn't contain a single true word' and vowed to battle against it.
The new 10-year contract that ended the gas row between Russia and Ukraine was signed on January 19. President Yushchenko is highly critical of it, saying it was unfavourable towards Ukraine.
You can share this story on social media: