Warsaw predicts imminent fall of Lukashenko regime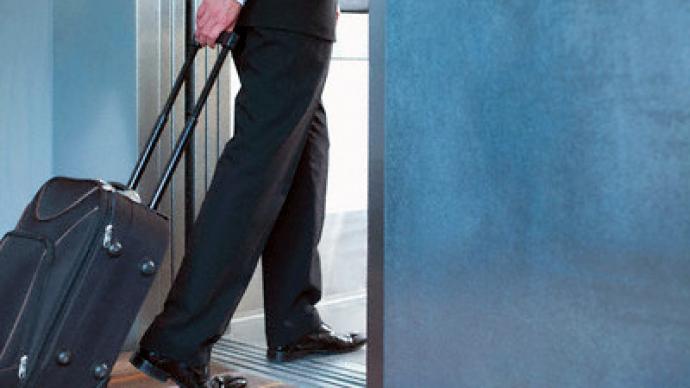 Belarusian president Aleksandr Lukashenko will have to flee his country, says Polish Foreign Minister Radoslaw Sikorski.
"President Lukashenko, you are losing," the official appealed to him speaking in Warsaw during a fundraising conference for supporting democracy in Belarus. "Sooner or later you will have to escape from your own people and search for shelter abroad," Sikorski warned. The minister said Belarusian authorities lag behind the rest of the world. The minister said if society and the country's leadership do not evolve, the political turmoil in Egypt and Tunisia will most likely happen in Belarus.Sikorski claimed more than once that Aleksandr Lukashenko did not win December's presidential election. According to official results, he got about 80 per cent of the vote. Russian observers recognized the poll as legitimate, although pointing out some minor violations. Most Western countries have claimed the election was falsified. This and suppressed post-election protests in the capital Minsk have led to sanctions imposed on Belarus by the EU and the United States. They include visa restrictions for the president and dozens of local officials, as well as freezing their European bank accounts.Belarus described Poland's statements as a provocation. According to the official spokesperson of Belarus' Foreign Ministry, Andrey Savinykh, "it is aimed at supporting Belarusian marginal groups". "This event cannot be called a conference for Belarus. It is being held without Belarus' lawful representatives and ignores the country's official stance," Savinykh stated. Poland has repeatedly criticized Lukashenko and was the first to draw a list of non grata Belarusian officials, before EU sanctions were enforced. Belarus has accused Poland and Germany of masterminding a coup and sponsoring its opposition for that purpose. Something both countries have vehemently denied, as "absurd". On Wednesday, US Time Magazine published a list of the world's dictators who are likely to lose power in the near future. Akeksandr Lukashenko, who has been the country's president for 16 years and often called "Europe's last dictator" in the West, ranks fourth in the list. He follows Egypt's Hosni Mubarak, Yemen's Ali Abdullah Saleh, and North Korea's Kim Jong Il.Leader of Russia's Liberal Democratic Party, Vladimir Zhirinovsky, has commented on the publication, saying, "It would be great if our newspapers also release such a list, so that the whole world could get rid of dictators." Without going into details, he added that he would add the Syrian leader, heads of some Arab countries and Uzbek president Islam Karimov to the list.
You can share this story on social media: