War photos show horror of Ossetian conflict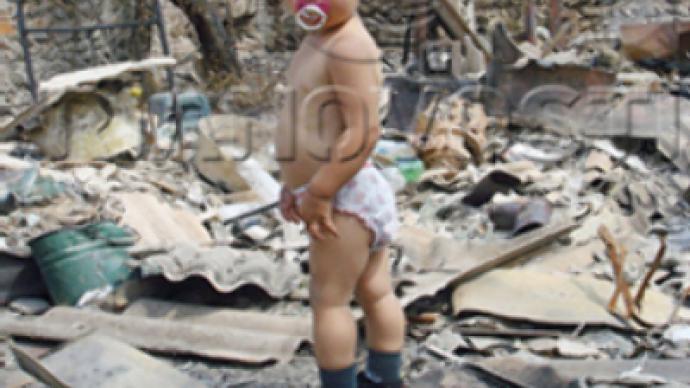 A photo exhibition of the five-day war between Georgia and South Ossetia is opening in Moscow. The images were shot by the Ria Novosti news agency, whose correspondents and photographers were at work within hours of the conflict breaking out.
The exhibition, called 'The habitat', features 70 photographs by six photojournalists. All of them were there during the height of the fighting, working amidst shelling and tank attacks. They all gave interviews, which are also part of the display.
Ria spokesperson Anastasia Davydova said the main aim of the event was to inspire people 'to join their efforts in order not to let a tragedy like that happen again'.
The exhibition will be open at Moscow's State Central Museum of Contemporary Russian History until November 9.
You can share this story on social media: