Voters' League demands a probe into 'election fraud'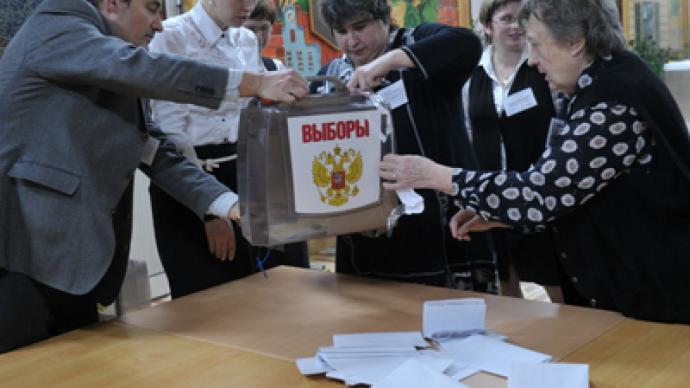 The Russian Voters' League has urged an investigation of what they claim to be "systematic forgery" of the March 4 presidential poll results in favor of Vladimir Putin.
On Monday, the public organization – which was set up by Russian celebrities to prevent election-rigging – published an open letter addressed to Prosecutor General Yury Chaika and the Investigative Committee chief, Aleksandr Bastrykin. The League conducted its own vote count based on reports sent by independent monitors and copies of protocols from election commissions to the specially-created website, the Joint Protocol. According to the organization, official results of the presidential vote are "considerably" different from what they arrived at. All in all, volunteer observers registered over 260 cases when officially-published data differs from the results of the vote counting at polling stations. Almost all the mismatches "are in favor of one candidate – Vladimir Putin," the League states in its letter. The monitors also note that contradictions occur only in several areas, such as St Petersburg, the Moscow Region, the republic of Bashkortostan, which cannot be "explained by accidental mistakes." The League voters ask Chaika and Bastrykin to check the information provided in the Joint Protocol and, if necessary, bring those responsible to administrative or criminal responsibility.
You can share this story on social media: