United Russia denies participation in USAID programs
High-ranking United Russia officials have denied that the ruling party had participated in USAID programs and suggested the US side back these allegations with some proof or keep them to themselves.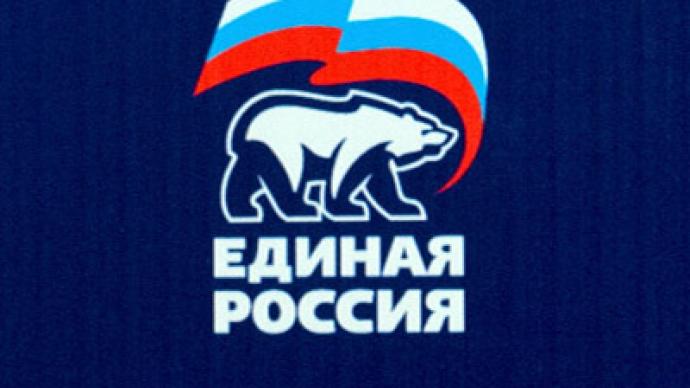 Andrey Klimov, a member of United Russia's presidium and the man in charge of the party's relations with foreign organizations, said that the suggested cooperation never took place. "It is deeply regrettable that representatives of the US administration use unverified information in their official comments," United Russia website quoted Klimov as saying.United Russia MP Sergey Popov said that before suggesting cooperation, the State Department should have remembered the exact names of the programs that United Russia participated in. He added that without this information the State Department's statement was "very incorrect."Deputy-secretary of United Russia's General Council, Aleksey Chesnakov, said that the State Department's comment "looked like an emotional reaction not backed by any proof and dictated by an ordinary emotional injury.""United Russia has always thoroughly followed the demands of Russian law that concern the financing of political parties. We expect that Mrs. Nuland, as a representative of the State Department, provide us with concrete and documentarily proven information on the particular USAID programs that United Russia participated in. Otherwise this will look like an attempt by the guilty party to blame the innocent one," Chesnakov concluded. The comments came a day after US State Department spokeswoman Victoria Nuland claimed that United Russia had participated in some programs organized by two US NGOs – the International Republican Institute (IRI) and the National Democratic Institute (NDI) – adding that these two organizations were offering help to any Russian party that wanted to take advantage of it. Nuland's statement, in turn, came after the US Agency for International Development announced that Russian officials had informed it that their services were no longer required in the country.The Russian Foreign Ministry confirmed this as fact, but added that the corresponding message was forwarded to USAID three months ago and that the decision to stop the agency's activities came because it was attempting to manipulate the Russian election process.President Putin's press secretary Dmitry Peskov told reporters on Thursday that Putin had an "identical position" on the question of the US agency's political activities in Russia.
You can share this story on social media: