United Russia cuts deal with opposition on Duma structure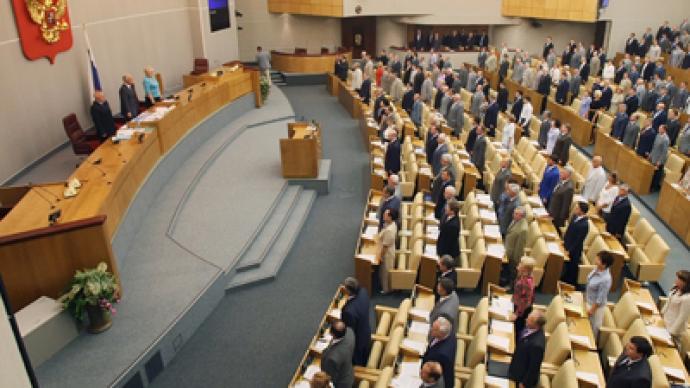 After hot trading with opposition factions, an agreement has been reached on the distribution of key posts in the newly-elected lower house of the Russian parliament, United Russia has announced.
"We have adopted the State Duma structure, deputy speaker candidatures and heads of the major committees," United Russia MP Oleg Morozov told journalists on Tuesday. The agreement comes after the three parliamentary opposition parties stated on Monday that they did not agree with the distribution United Russia outlined during a meeting of its General Council over the weekend. They demanded more leading posts for their deputies in the State Duma bureaucratic structure, which would strengthen their positions in the law-making process. The opposition factions then put pressure on United Russia, saying they would not support their speaker nominee, Sergey Naryshkin. The State Duma committees give expert opinions on draft laws, so the factions are interested in gaining control over the most important ones. All in all, there will be 29 specific-field committees, of which 15 will be presided over by the majority United Russia party, six by the Communist party, four by the Lib Dems and four by Fair Russia. In the Duma of the previous convocation, United Russia dominated all committees. Now, having lost 77 mandates in the December 4 election, it is unable to secure a majority in all these structural units. This was the reason why the party cut the number of committees from 32 to 29.
You can share this story on social media: