Ukraine to learn history under European supervision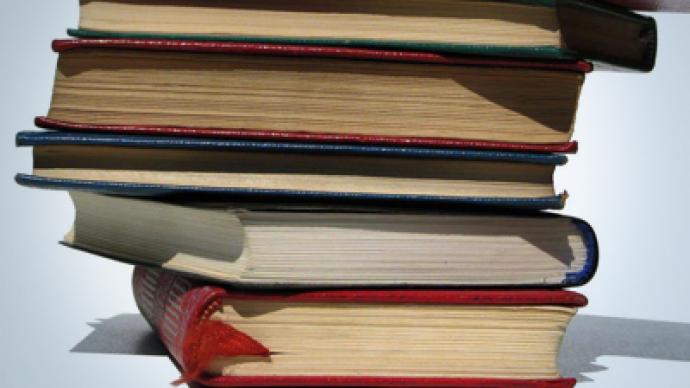 Europe is going to take an active part in helping Ukraine teach its children history. An agreement for working out a tutorial for teachers has already been reached with Lithuania.
"We are going to work together on Lithuanian-Ukrainian and Ukrainian-Lithuanian materials for history teachers, a book and a tutorial," Ukraine's Education Minister Dmitry Tabachnik said, news agency RIA Novosti reports. He added that a similar proposal was made to Poland, but "so far, there has been no response". According to the official, working jointly on history books for schoolchildren is quite a common practice in Europe. It is considered an important part of inter-cultural and inter-ethnic dialogue, he added. As an example of such cooperation, he appealed to the Polish-German project on making a history textbook. "The Council of Europe offers financial support and its experts for the project on creating Ukrainian-Russian, Russian-Belarusian and Ukrainian-Belarusian tutorials," Tabachnik said. Back in October, the Russian-Ukrainian commission of historians decided to set up a working group that would also prepare a tutorial for teachers. The aim is to come up with a common approach to history, since lately the so-called "re-writing" of past events by former Soviet republics has caused tension between the neighbors. The idea of Russians and Ukrainians working on the matter together was met with fierce criticism by Ukrainian opposition leader Yulia Timoshenko. Ukraine's "Iron Lady" saw the move as nothing but Moscow's attempt to teach history to "our children".Tabachnik underlined that the tutorials that are now being discussed are for teachers rather that for school children. "A teacher is an adult person, who reads and knows a lot more than they actually teach," he stated. According to the education minister, a teacher with the knowledge of views presented by different historians would be more unbiased.As for attacks from the opposition and nationalist groups, he said that it is too early to criticize what has not yet been created. He drew a parallel with a typical Soviet approach to Boris Pasternak's "Doctor Zhivago": "I haven't read Pasternak, but I strongly oppose". However, his own stance on the idea of involving Russia, and not just EU countries, in working out a general approach to history is not that clear. He recalled Russian MP Sergey Markov's proposal to set up a joint commission on history. "Mr Markov is not a head of the Council of Europe neither is he a head of the council of Ministers of the European Union," Tabachnik noted.
You can share this story on social media: