UK refuses Browder-Magnitsky tax evasion case co-op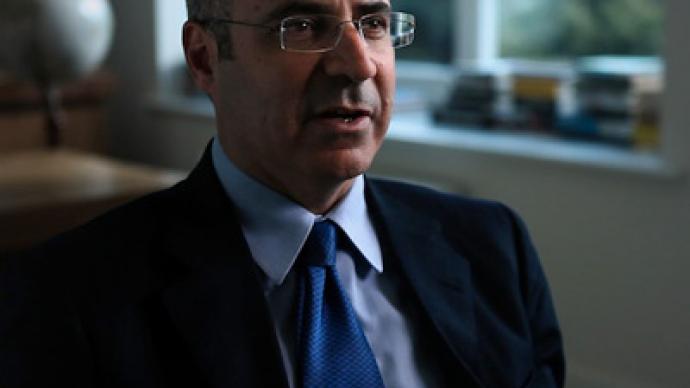 Russian police say their British colleagues are refusing to collaborate in the tax evasion probe into Hermitage Capital Management – the employer of the late lawyer Sergey Magnitsky.
"The Investigation Department sent an international request for legal assistance to the authorities of the United Kingdom regarding the criminal case into tax evasion in which one of the suspects is the citizen of this country William Browder," the press service of the Interior Ministry told Russian news agencies. The police added that they asked their British colleagues to serve Browder a notice that the preliminary investigation into his case had been completed. William Browder is the Chief Executive Officer and co-founder of the Hermitage Capital Management Fund – which specializes in foreign investment in Russian economy and the employer of Sergey Magnitsky – the lawyer who died in custody while under investigation on suspicion of tax evasion. Magnitsky's death has caused resonance in Russia and abroad and eventually led to adoption of the so-called 'Magnitsky Bill' – a US law slapping sanctions on Russian individuals who were believed to be involved in Magnitsky's death. Browder is a suspect within the tax evasion case Magnitsky was arrested over. If Browder is found guilty he faces up to six years in prison. The investor has not set foot in Russia since 2005 and was charged in absentia.The Interior Ministry added that the British Home Office replied that they cannot render the required assistance as the Home Secretary believes this would most likely damage the sovereignty and security of the United Kingdom. Russian police also said that despite internationally accepted norms and rules the British side had earlier turned down their request to serve Browder the notice that he was under investigation as a suspect in a criminal case. Browder's lawyers have also refused to pass notices to their client insisting that this should be done by UK Government , the press service added. The "UK colleagues' refusal to help gives the defense an excuse to claim that the defendant's rights had been infringed and Browder himself gets an opportunity to claim that he is unaware of the criminal investigation against him and also to tell the whole world about alleged arbitrariness that is taking place in the Russian law enforcement," the press service said.However, in Russian law a criminal case can be forwarded to court without serving notice on the suspects.