Syrians whine about Israeli wine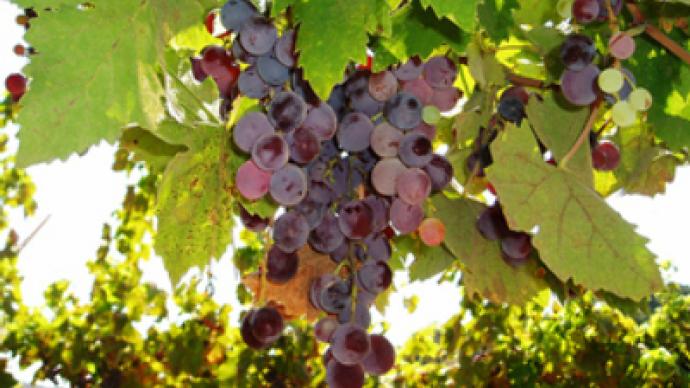 UN Secretary-General Ban Ki-moon is involved in yet another scrape in the Middle East.
On Friday Syria filed a protest to the UN regarding Israel's giving out wine from the contested Golan Heights as New Year gifts to UN staff.

Syria insists that UN delegates should be instructed to refuse these gifts. Israel has confirmed it sent out the wine but has another view:
"The Golan Heights is an integral part of the state of Israel and the wine produced in that region is some of the best in the country. As such, we were pleased to share it with our colleagues," said Israeli UN mission spokeswoman Mirit Cohen.
Israel captured the territory in 1967 during the Six Day War and annexed it in 1981 in a move rejected by the United Nations. The territory's status is a key issue in Israeli-Syrian relations.
In his letters to the UN leadership Syrian Ambassador Bashar Jaafari denounced Israel's 'provocative and irresponsible behaviour'.
"I would appreciate it if you would request all United Nations staff to refrain from accepting these Israeli gifts produced illegally in occupied Syrian territory," he said.
There has been no reaction to Jaafari's letter yet.

You can share this story on social media: