Russian senators initiate mission to Syria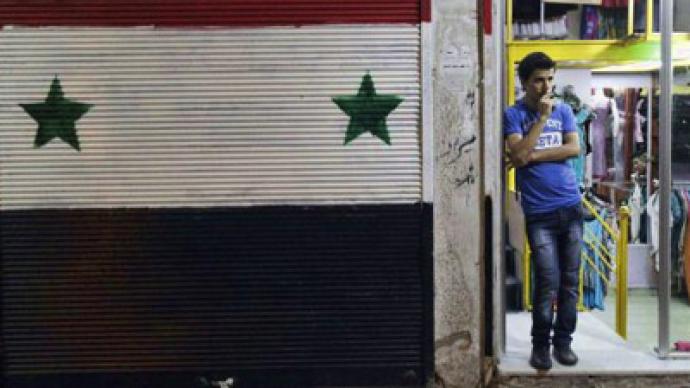 Russia's upper house, the Federation Council, is ready to send a fact-finding mission to Syria to assess the situation in the country.
"The Federation Council is ready to form a delegation of senators to Syria so that they can see with their own eyes what is going on there," head of the upper house Committee for International Affairs Mikhail Margelov said after talks with members of the Syrian opposition. He said that they have already supported the idea. "Hopefully we will also have the support of the Syrian government, with whom I will meet on Monday," Margelov added.He stressed that Russia is eager to do everything to find a political solution to the crisis as soon as possible. "We support a non-violent settlement of the conflict. We are convinced that only the Syrian people, without any interference from outside, can solve all the problems the country is now facing," Mikhail Margelov outlined Russia's stance on the situation in Syria.Moscow insists that the repetition of the Libyan scenario is absolutely unacceptable. As the politician noted, "Libya and Syria are not only two different crises, but also two different countries." President Dmitry Medvedev reiterated this stance on Thursday, in an interview to Euronews. In response to a question as to whether Russia would back EU sanctions on Syria, he said, "I believe the resolutions we would approve to send a strong message to the Syrian regime should in fact be addressed to both sides. Things aren't just black and white there."Since the beginning of mass anti-government protests in March, the conflict has already claimed more than 2,000 lives. Although the opposition demands political reforms from the government, it has been reluctant to start talks with President Bashar al-Assad. Earlier this week Russian Foreign Minister Sergey Lavrov criticized opposition's refusal of dialogue, which in his view is not a "way out". At the same time he pointed out that the Syrian people should be given a chance to sit down at the negotiating table themselves.
You can share this story on social media: